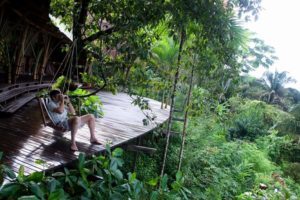 Going on holiday is all about relaxing and not giving a care in the world about anything for the duration of your break, but can you really do that knowing that the accommodation you have chosen is slowly killing the beautiful planet you have taken a break to enjoy? Issues such as global warming have been affecting the Earth for many years now, but only recently has it really started to show its effects. So, if you are thinking about visiting Costa Rica this year, why not stay at an eco-resort instead? All you need to do is pack all of your essentials, apply for your US VISA and get going –but where to?
Luna Nueva Lodge
Staying at an eco-resort in Costa Rica does not mean that you have to miss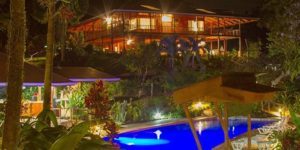 out of the stunning landscapes there. Instead, Luna Nueva Lodge has a massive range of breath-taking scenery on offer, more than you could possibly imagine! For a start, a simple 16-kilometer-walk can lead you to the Arenal Volcano, a sight like no other to be remembered. This resort focuses on sustaining all kinds of life, with an organic herbal farm as well as a conservation area of primary rainforest. After all of your exploring, you can even hop into a naturally spring-fed swimming pool, allowing you to unwind the natural way.
Rara Avis Rainforest Lodge & Reserve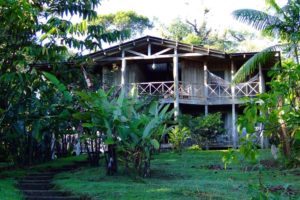 When we think about sustaining life, a big part of that has to include the animals that we share our planet with. Whilst a journey to this resort is a grueling 3-hour bumpy tractor ride, the end result is truly worth it. The Rara Avis Rainforest Lodge & Reserve is one of Costa Rica's first private reserves, and is home to some of the most beautiful trails in the country, giving you access to once-in-a-lifetime landscapes. The grounds of this eco-resort borders the Braulio Carrillo National Park, and thus serves as a place for jaguars, tapirs and many more creatures to reside in. The only downside to this resort is the frequent lack of electricity – however, the natural surroundings this resort has definitely made up for it.
La Leona Eco Lodge
People often have the misconception that an eco-resort cannot be luxury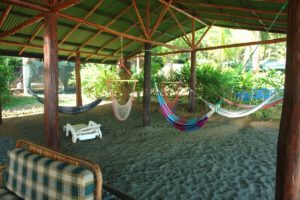 due to its preserving qualities –this is completely false! La Leona Eco Lodge is a glampsite located on the 75-acre private reserve of primary rainforest. Staying here, you can have panoramic views over a black sand beach, which becomes ever-so romantic at night with solar-paneled night lights. So, if you are thinking about visiting Costa Rica for a honeymoon, for example, this is the best eco-destination for you! Plus, this park is home to several species of monkeys, so there will definitely never be a dull moment here.
Costa Rica Tree House Lodge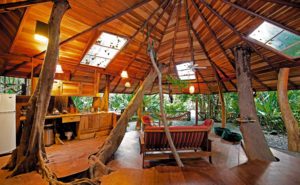 I think we can all admit that living in a treehouse was a personal childhood dream – well you can live out that dream at the Costa Rica Tree House Lodge! The entire lodge is sustainably built with the environment completely in mind, and you can stay in several different types of accommodation, from the Garden House through to the stunning Crystal House. Of course, all environmentally friendly practices are used at this eco-resort, however, they do not compromise luxury either, with flame-heated hot tubs as well as full BBQ and kitchen facilities. It really is a dream come true!