Costa Rica is considered one of the most beautiful countries on the planet. Its environmental diversity allows tourists and residents to enjoy beautiful places that can be engraved in their minds as amazing postcards. One of these places is the Río Celeste (Celeste River).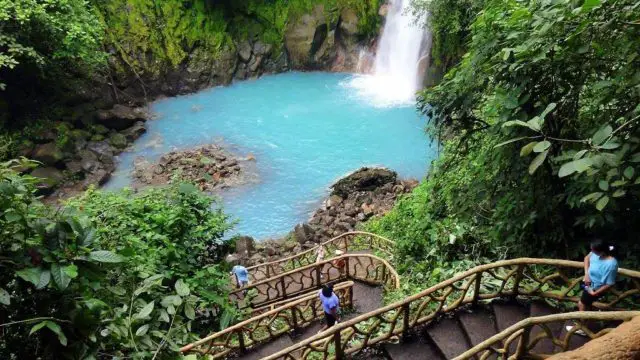 This magical place is located in the Tenorio Volcano National Park, and is one of the most popular and beautiful rivers of the Costa Rican territory, due to its particular coloration of celestial tones.
For a long time, an attempt was made to discover the reason why the 14 kilometers of the river is stained with an intense and resplendent blue, and it was in 2013 when researchers from the University of Costa Rica discovered why.
The scientists took samples of the water, both from the Rio Celeste and its 2 tributaries, and solved the great enigma that surrounds the river: the secret lies in the composition of the water.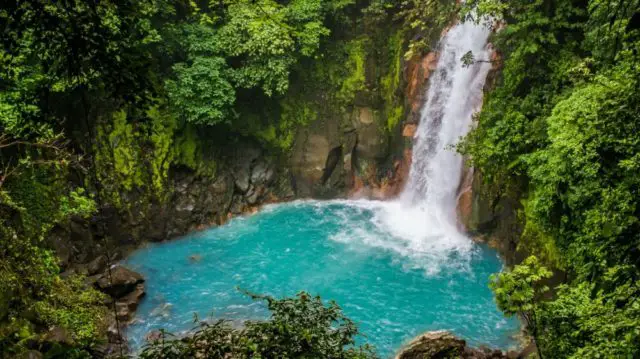 The investigations showed that "when the colloidal silica was suspended in the water, it reflected sunlight and deceived the human eye that returned an image of turquoise blue water".
According to the researchers, this optical illusion is due to the fact that in any given river sunlight penetrates to a certain depth and no particular color is diverted or reflected the surface, so it seems transparent. However, in the Celeste River, the water passes some of the sun's rays and reflects the group of bluish tones. So the water turns blue for the human eye".