Did you know that in the research of global health risk factors, physical inactivity was ranked as the fourth factor after high blood pressure, high blood glucose, and tobacco use?
Moreover, a number of other cross-sectional studies proved that active aging (which inevitably involves regular physical activity) is able to prevent the development of obesity, coronary heart disease, type 2 diabetes mellitus, Alzheimer's disease, and dementia.  It hardly needs saying that all of them are directly related to our life expectancy.
So, let's talk about the most effective exercises that do not require lots of effort but do help prolong your life and make it more enjoyable.
1. Jogging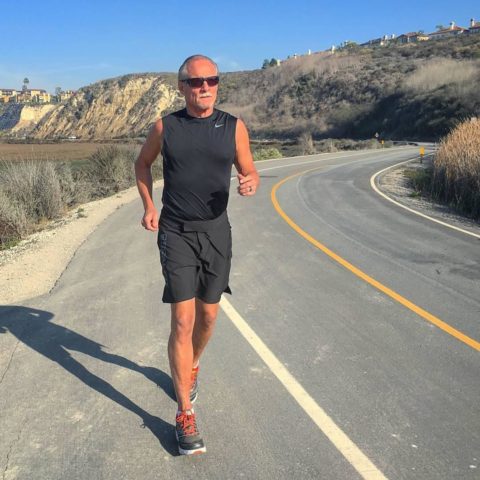 https://www.instagram.com/p/BeoWvb9H7HF/?taken-by=somosrunners
Everyone knows that jogging is the key exercise to the healthy life, fitness, and body harmony, but nevertheless, most underestimate all its effects.
For example, the researchers from the Copenhagen City Heart Study found that jogging 1 to 2-and-a-half hours per week, spread out between two or three jogging sessions, added 6.2 years onto the life expectancies for men and 5.6 years for women. Another research published in the Journal of the American College of Cardiology and Progress in Cardiovascular Diseases says that leisure-time running reduces all-cause and cardiovascular mortality risk, and surveys like this are not one-of-a-kind.
If you cannot spend 30-40 minutes several times a week running, you do not have to give up it at all. Even as little as 5 minutes a day is better than nothing and has benefits on longevity.
To make your running experience safe and enjoyable, remember about the right outfit and footwear: choose good high arch shoes for high arches, stable runners for overpronation, and sneakers with proper arch support for plantar fasciitis and flat feet. In other words, learn your feet and make sure that your shoes work well for your foot type.
2. Supported Squats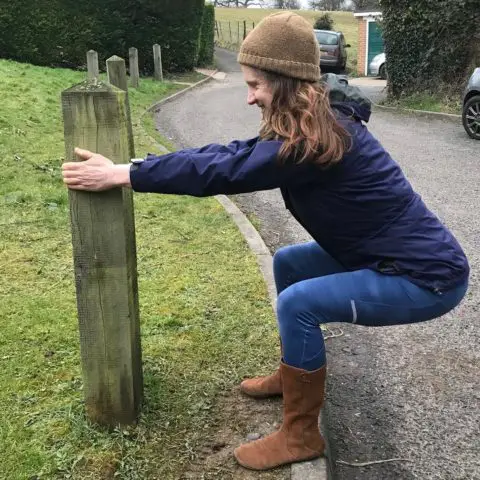 https://www.instagram.com/p/Be8Yhc9HgCZ/?taken-by=broughisabelle
Surprisingly, squats are one of the most effective exercises that prolong the life and increase energy after 50. And there is a logical explanation: as soon as your lifestyle becomes passive, and the muscles stop working, your heart gets less active too, that eventually leads to edemas, thrombophlebitis, foot pain, etc.
So, regular legs exercise will benefit your health, preventing from heart and vessels diseases, heart attacks, strokes, and feet problems. Besides, doing squats regularly creates the safe model of lifting weights with straight back posture, so that you follow this model even in everyday life, avoiding possible injuries and hernias.
Do supported squats if a standard variant seems too challenging. Begin with 3-6 inches' squats and come to full squats in 1-2 months. Also, gradually increase the number of reps up to 100 (but remember about staying relaxed).
Stairs Climbing https://www.instagram.com/p/BjaN_Y8FhSz/?taken-by=coach.nutritionfit
This exercise does not require any special equipment, as it is a part of our daily routine. All you need is to switch from taking elevators and escalators to taking the stairs, and this small Swiss study supports the idea.
It is widely known that stairs climbing is beneficial for the heart, vessels, respiratory system, and musculoskeletal system. However, if you do not feel ready for going 10 staircases up, today's researchers offer an alternative solution. They insist that going down the stairs also has major health implications but is less challenging and intensive.
Swimming https://www.instagram.com/p/BPiX9GrjUEg/?tagged=swimmingfitness
No doubt, swimming should also be in this list, as statistics show that swimmers have a lower mortality rate than runners and walkers, and about a 50% lower risk of dying than an average sedentary person.
Shoulderstand https://www.instagram.com/p/BjRg0jbhydI/?taken-by=expantus
This simple exercise is probably known to everyone, but we hardly realize how useful it is.
The shoulder stand is able to prolong your life by preventing heart & vessels problems. One minute of this static exercise helps feet vessels to relax, pushes extra blood to the brain, and fosters the increase of bloodstream in the thyroid area. Also, blood actively rushes to the skin, improving its condition.
This exercise is the most effective in the morning on an empty stomach.
P.S. Never forget that the age is just a number in your ID, and it means nothing. The way you feel & treat yourself is everything.