Guanacaste, located in the northwestern part of Costa Rica, is a region known for its stunning natural beauty, rich culture, and diverse activities. This essay will explore some of the top things to do in Guanacaste, offering a glimpse into the vibrant experiences this region has to offer.
First and foremost, Guanacaste is famous for its breathtaking beaches. With the Pacific Ocean to the west, visitors can enjoy a plethora of coastal activities. Tamarindo Beach, for instance, is a surfer's paradise, offering consistent waves year-round. Sunbathing, beachcombing, and swimming are also popular here. Playa Conchal is another gem, known for its unique crushed seashell sand and crystal-clear waters, perfect for snorkeling and diving.
Nature
For nature enthusiasts, exploring the Rincon de la Vieja National Park is a must. This diverse ecosystem boasts an active volcano, hot springs, and lush forests. Hiking trails lead to waterfalls, where you can cool off in refreshing pools. The park is home to abundant wildlife, including howler monkeys and colorful tropical birds, making it a fantastic spot for wildlife photography.
Culture
Guanacaste's rich cultural heritage can be experienced through visits to local towns and communities. Liberia, the regional capital, is known for its charming colonial architecture. Strolling through its streets, you'll find colorful houses, bustling markets, and local eateries offering traditional Costa Rican cuisine. Don't forget to try "casado," a typical dish consisting of rice, beans, plantains, salad, and a choice of meat.
Guanacaste is also home to a number of wildlife reserves and conservation areas. Palo Verde National Park, for instance, is a haven for birdwatchers, with over 300 species of birds, including the iconic scarlet macaw. A boat tour along the Tempisque River offers an opportunity to spot crocodiles, iguanas, and other reptiles.
Adventure
For those seeking adventure, the region provides various adrenaline-pumping activities. Zip-lining through the treetops of the tropical dry forest offers a thrilling perspective of the landscape. ATV tours allow you to explore rugged terrains and hidden waterfalls. Additionally, horseback riding is a serene way to discover the natural beauty of the region.
One can't leave Guanacaste without experiencing its vibrant fiestas and festivals. The "Fiestas Civicas" in Liberia, celebrating the annexation of Guanacaste to Costa Rica in 1824, is a grand celebration filled with parades, traditional dances, and bull riding. These festivities offer a unique opportunity to immerse oneself in Costa Rican culture.
Furthermore, Guanacaste boasts some of the best sunsets in the world. Beachfront restaurants and bars provide the perfect setting to sip on a cocktail and watch the sun dip below the horizon, casting a kaleidoscope of colors across the sky.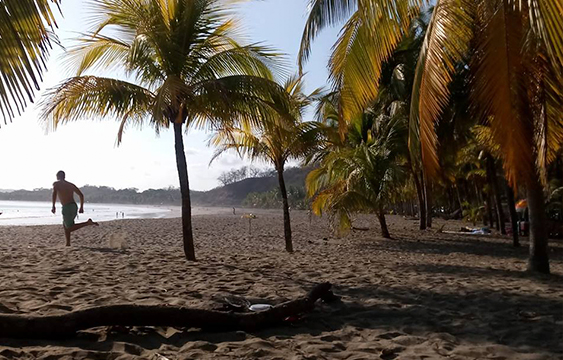 Guanacasteoffers a diverse range of activities that cater to all interests and preferences. Whether you're a nature lover, adventure seeker, culture enthusiast, or simply looking to relax on pristine beaches, Guanacaste has it all. Its natural beauty, rich culture, and warm hospitality make it a must-visit destination for anyone looking to experience the best of Costa Rica.