In the fast-paced, competitive world of tourism, adaptation and collaboration with international partners often prove key to remaining a relevant destination. Belize, a jewel nestled in the heart of Central America, understands this. The pertinence of this collaborative effort was manifested in the recent amendment signed between the Government of Belize and Norwegian Cruise Line (NCL) concerning the Harvest Caye Port agreement.
Harvest Caye, situated in Southern Belize, is already an attractive stopover for a growing sector of the Caribbean cruise market. Since 2016, it has played a pivotal role in the country's economic growth and tourism dynamics. Harvest Caye is an intimate, luxury destination that provides a gateway to the mainland. In an effort to enhance its appeal among cruise passengers and increase the marketability of Belize as a whole, NCL has agreed to invest $300 million over 10 years. This investment will be used to build new facilities and infrastructure on the island, including a 500-room hotel with luxury amenities such as water sports and entertainment facilities. 
However, the impact of the COVID-19 pandemic significantly influenced the cruise industry, pressing a pause button on what had been a dynamic growth period for the Belizean cruise industry and Harvest Caye. The cruise industry is a major contributor to Belize's economy, and in 2018 it brought in $159 million in revenue. This revenue stream has helped the government of Belize finance public projects such as schools, hospitals, and roads. As such, Cruise Lines International Association (CLIA) was keenly interested in mitigating the impact of the COVID-19 pandemic on its members' businesses while at the same time ensuring that Belize remained an attractive destination for cruise passengers.
Despite the global pandemic's challenges – which saw a dramatic decrease in cruise ship arrivals – figures released earlier this year indicated that Harvest Caye welcomed 28 percent of all cruise ship visitors to Belize as of January. These figures suggest a resilient industry ready to bounce back and an opportunity that could not be missed — a chance to refine the existing partnership, envisioning a more equitable and prosperous future for Belizean tourism.
With this objective in mind, our decision-makers revisited the original agreement forged between the Government of Belize and Belize Island Holding Limited for the operations at the Harvest Caye Port. In April this year, premised on recommendations from the Ministry of Tourism and Diaspora Relations as well as the Belize Tourism Board, the Cabinet decided in favour of an amendment to the existing agreement.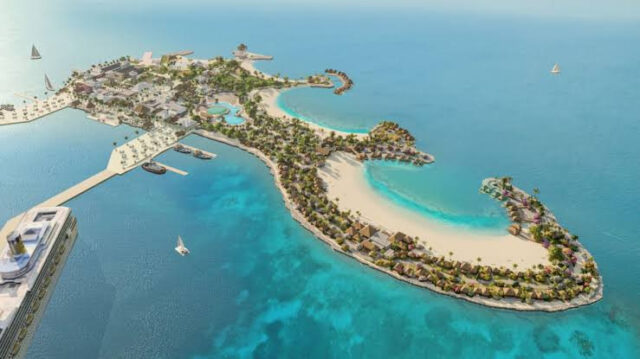 Fast forward to October 20. In Miami, Florida, representatives from the Government of Belize and members of the influential Florida-Caribbean Cruise Association (FCCA) convened for a significant meeting. The focal point of this meeting was the signing of the amendment to the Harvest Caye agreement – a decision aimed to redefine future growth and development at this increasingly significant port. The meeting was attended by a number of high-ranking officials from both sides, including Minister of Tourism and Diaspora Relations Honorable Edmund Castro, Minister of Public Utilities Honorable Omar Figueroa, Minister of Natural Resources Honorable John Saldivar and CEO of the Belize Tourism Board Honorable Richard Harrison. On the US side, the FCCA delegation included Chairman Richard Fain and Vice Chairmen Michael Bayley and John Zapp.
 This bold agreement was not just an administrative adjustment. Instead, it signaled a strategic realignment to ensure equitable benefits for the stakeholders involved, particularly for Belize. Moreover, this visionary move ensures a framework for future growth at Harvest Caye while also promoting a seamless complementarity with other ports.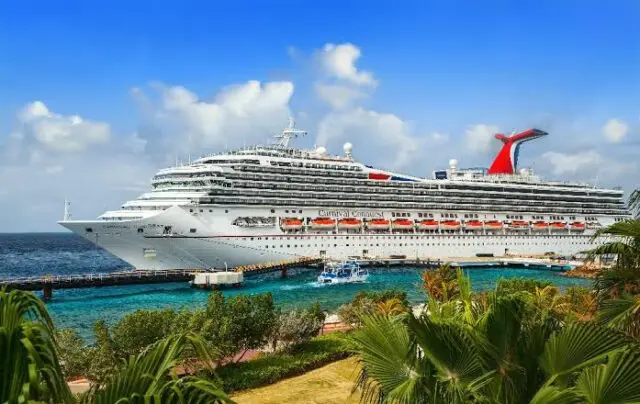 This new arrangement does not operate in isolation. Instead, it slots perfectly into Belize's longer-term strategy to grow and sustain a thriving tourism industry. It complements other integral parts of the Belizean tourism jigsaw puzzle, such as the expansion of ecotourism and the increasing promotion of Belize as a unique, still relatively undiscovered, heritage destination.
Redefining growth and facilitating future expansion is not a refrain to pacify stakeholders or an empty promise to the cruise industry. It's a pragmatic and calculated approach to maximising the potential of Belize's tourism industry, with the Harvest Caye port as just one piece of the puzzle.