To celebrate its 15th anniversary, the BPM Festival will return to Tamarindo, Costa Rica, from January 12 to 18, 2022 for 7 days and 7 nights with an epic line up that will present the crem de la crem of house, techno genres , deep and more as well as the most outstanding showcases of the underground scene globally.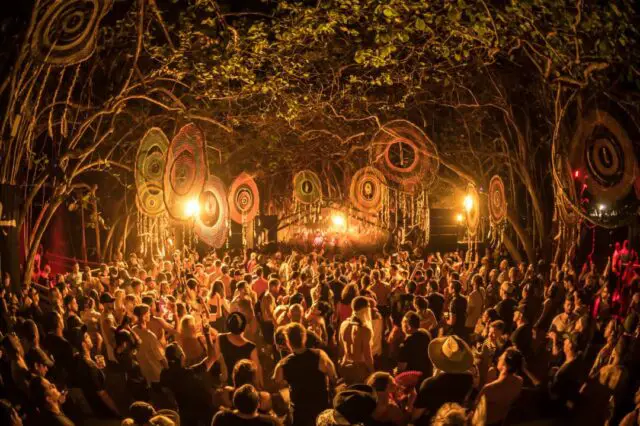 Featuring debut performances by Jeff Mills, Ricardo Villalobos, and Anfisa Letyago, and returning sets from favorites Jamie Jones, Loco Dice, Michael Bibi, Marco Carola, Nicole Moudaber, Skream, The Martinez Brothers and nearly 100 more DJs, it promises to be a great festival.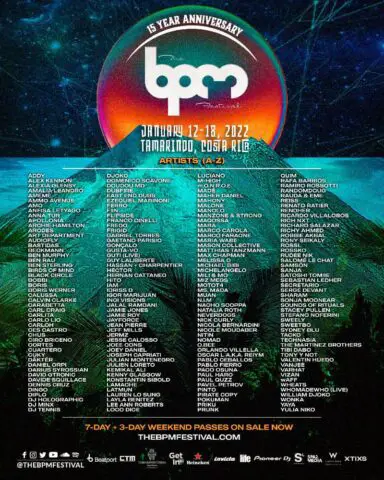 The festival will once again offer diverse experiences as stages in the best venues of Tamarindo. Ticket sales will be available soon, those who purchased tickets prior to the date change announcement will be valid for 2022 and you can even participate to get a free 7-night stay in Tamarindo with access to the Backstage and more.
The new festival zone.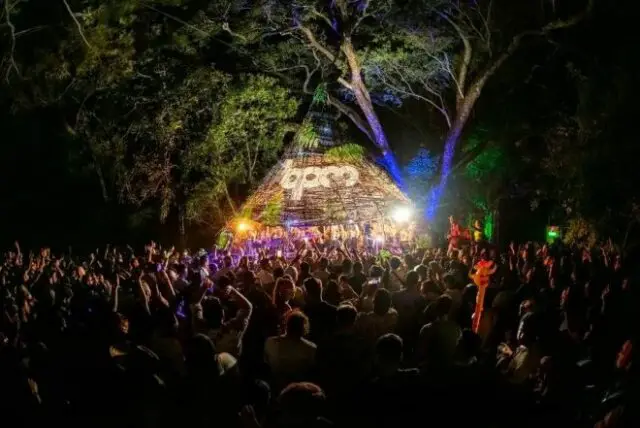 The Jungle and Canopy festival areas will feature four custom stages outfitted with locally sourced natural materials and meticulously crafted designs by Konyo Factory Productions. Attendees will also have the opportunity to explore all that Tamarindo has to offer with daytime events at Ocho Beach Club along Playa Tamarindo, and nightly events at Chiquitas and El Garito nightclubs located within the city center, all inclusive. with a festival pass. The BPM Festival will once again utilize the Billfold POS contactless and cashless payment system at all venues and events to enhance the festival experience by enabling fast and hassle-free transactions for concessions and merchandise. The BPM Festival will be broadcast live daily with video and audio via Beatport Live, and on Balearica and Ibiza Sonica with select sets broadcast live via audio only.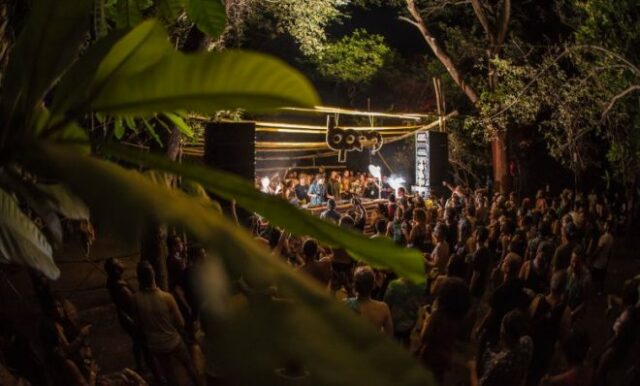 About the BPM festival over the years, BPM has made a commitment to host the best in techno and house, boasting editions in picturesque locales such as Mexico, Portugal, and Tel Aviv, as well as satellite events in Bali, Brazil, Dubai, Ibiza, and more. Originally a post-New Year's Eve industry gathering for bartenders, promoters, and musicians in 2008, The BPM Festival has grown to be a staple on the global festival calendar and will now celebrate its 15th year anniversary at its newest flagship event. The brand will continue the festivities with its international die-hard fans and first-timers alike throughout the course of 2022 with new editions in various soon to be announced locations worldwide.