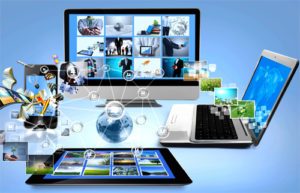 From an early age to the cinema, we have been able to appreciate through science fiction the futuristic point of view of many filmmakers, some of these visions have become reality today, such as the use of a cell phone, GPS, and even Robots.
For many science fiction opens the door to modernization and is that many of the devices implemented in cinematic scenes that seemed impossible to achieve in the real world, have reached all of us to such a point to create a dependency or addiction, most have optimized our day to day; the possibility of being contacted by a simple phone call without the need to be at home was only a few years absurd, nowadays most of us have a Smartphone that even simplifies tasks like performing a banking operation or making a video call.
It is clear that technology has allowed us to be more efficient in everything, this represents a huge benefit for humanity, such as health care, which is progressing to such an extent that it can supplant an organ and believe it possible to extend longevity through nanotechnology.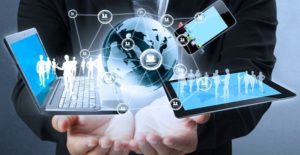 Others do not appreciate this technological invasion with the suspicion that in the not too distant future humans will be displaced by artificial intelligence. In the city of San Francisco USA, there is an area where you can eat a pizza delivered by a robot and drink beers in a bar served by another, creating fear in the community as some believe that a robot could take their job, the benefits they represent for the employer, do not rest for lunch, start their day exactly at the time they are required and do not complain.
Some have even gone further, ensuring that this implementation of increasingly advanced and intelligent devices would lead us to an apocalypse, as in fiction films such as Yo Robot, where the super intelligence of a computer puts at risk existence of humanity; and it is acceptable to imagine this possibility taking into account that many films have predicted the future.