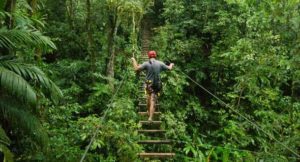 Costa Rica will host the 6th edition of the International Conference on Sustainable Tourism Planet, People, Peace, the most important event to celebrate in this country the International Year of Sustainable Tourism for Development declared for 2017 by the UN General Assembly, according to the communiqué provided by the National Chamber of Ecotourism and Sustainable Tourism (CANAECO).
The main objective of this international year is to "celebrate and promote the tourism sector's contribution to building a better world" and, in that sense, the conference formally constitutes "a learning platform that brings together entrepreneurs and world leaders from different sectors to exchange knowledge and share experiences, "according to the statement.
Costa Rican President Luis Guillermo Solís and the Secretary General of the World Tourism Organization Taleb Rifai will be in charge of opening this conference and give way to the successive experts in tourism and environment, who will present their papers between 9 and 11 next month of October.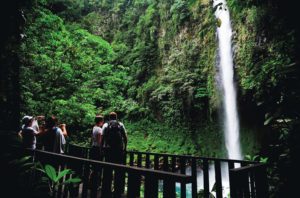 More than 110 global experts in sustainable tourism from 26 countries on all 5 continents have offered their views in the five previous editions, attended by more than a thousand national and international attendees.
A special edition
The 2017 edition "is even more special for the tourism industry" according to Mauricio Ventura, Tourism Minister of Costa Rica, as well as celebrating this international year "the UN honored our country with the appointment of President Luis Guillermo Solís as special ambassador ".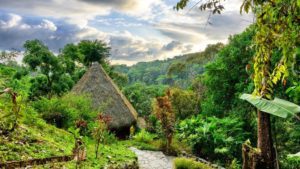 The Costa Rican tourism development model, Ventura recalled, is based on "three axes of action: social, environmental and economic, as a tool for the promotion of culture, the authenticity of peoples and to promote the social and economic well-being of the communities. "
Jackeline López, president of CANAECO, added that the international year "aims to support a change in policies, business practices and consumer behavior that favors the sustainability of the tourism sector" and that it can contribute an effective way to achieve the Sustainable Development Goals.