Southwest Airlines began international service to San José (SJO), Costa Rica, from the Fort Lauderdale-Hollywood International Airport(FLL), the gateway to South Florida. The inaugural service was carried out on November 5th, at the same time that the airline began flying to Punta Cana, Dominican Republic, and the Turks and Caicos Islands, in the Caribbean, from the same airport.

The beginning of this new service is another step in the international expansion plans that Southwest Airlines has been executing in previous years. Costa Rica is a market in which Southwest has been present since 2015, and was the 1st Central American destination of the airline.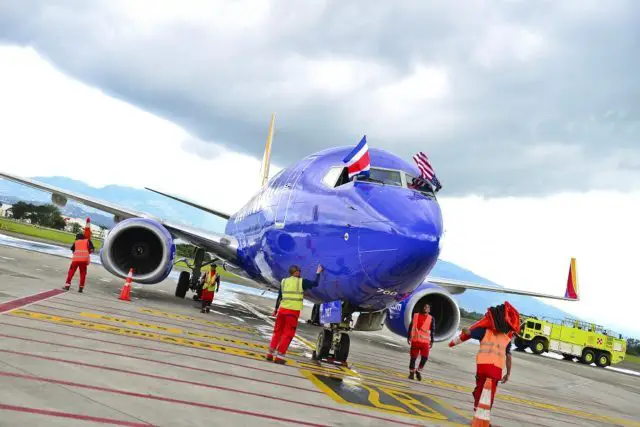 "We are excited about this new stage in the growth of Southwest and Costa Rica, our mission is to continue offering an affordable option for Customers and Passengers to travel to and from Costa Rica and our destinations in the Caribbean, as well as connect travelers with our vast network of destinations", said Manuel De Oyarzabal Castellanos, Strategic Planning Executive for Southwest Airlines. "Our goal is to offer unparalleled Customer Service, fair and transparent rates, plus 2 free documented bags, which are the main qualities that have made of Southwest a friendly airline", he added.
"The Southwest flight that we are inaugurating from Fort Lauderdale, becomes one more connection from our main tourist issuing market, such as the United States, articulating with a new route this important city and other connections with the Juan Santa María airport. It is important to remember that Florida is among our best prospects within the United States territory. This will definitely promote an increase in arrivals of this market for the entire national territory. We are very pleased that we are already seeing an increase in routes from that country, which we hope will continue over the next few years. Southwest becomes one of the companies that most bets on Costa Rica, what motivates us to continue advancing in the promotion of our country, thanks to the strategy of attracting airlines", added Hermes Navarro del Valle, Coordinator of Attraction of ICT investments.
The inaugural flight left Yesterday at 11:30 hours from the Fort Lauderdale-Hollywood International Airport, and arrived at the Juan Santamaría International Airport in San José, Costa Rica, at 1:30 p.m. The new route will offer a daily flight.
Many airlines bet on Costa Rica
 This year has been very successful in terms of airlines, with new airlines that confirmed their operations to Costa Rica.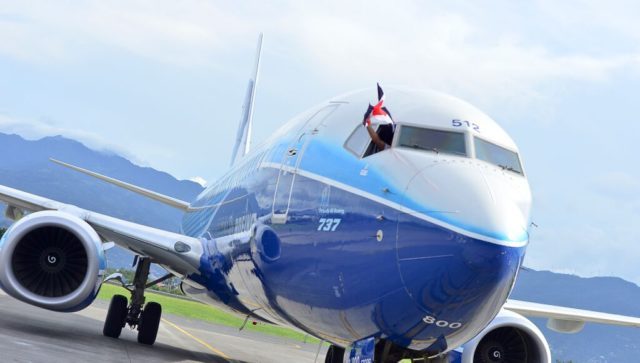 Thomson Airways will make 1st direct flight between London-Liberia
Thomson Airways will open its 1st weekly flight on the Gatwick-Liberia route, starting on November 2nd. This operation will be carried out in a B 787-800 Dreamliner plane, a very modern and large aircraft that will arrive for the 1st time in Costa Rica, with a capacity of 291 passengers and the frequency of that flight will be once a week from Gatwick.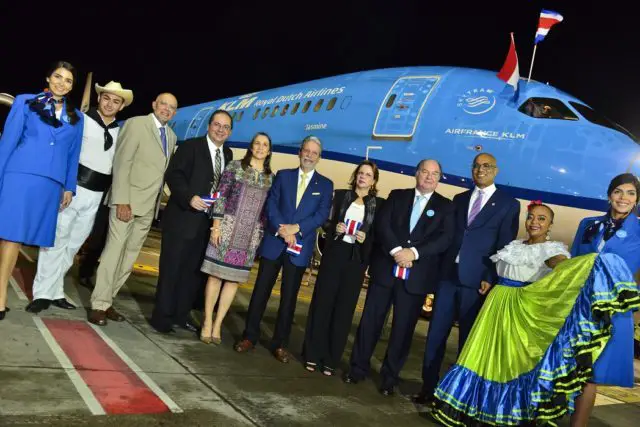 KLM Royal Dutch Aviation Company inaugurated its direct flight to Costa Rica on October 31st. The airline will fly twice a week (Tuesday and Friday) directly to San Jose, Costa Rica (Amsterdam-San Jose-Amsterdam)
"This new flight will serve to strengthen the development of our tourism and will be a link for Costa Rica to open its doors to tourists from all over Europe.
Alaska Airlines flies for the 1st time to Costa Rica. It offers direct flights between Los Angles-San José, connecting both airports.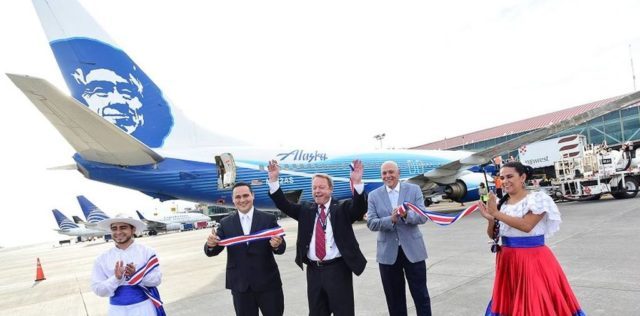 It inaugurated its official flights to Costa Rica. The airline will fly 4 times a week on the Los Angeles-San José route, starting on October 31st, and 4 times weekly on the Los Angeles-Liberia route, Guanacaste, starting November 1st, respectively.