Celebrities and many others are saying that they are now considering a move – to anywhere out of the United States in fact.  There are some really great choices for those who are seriously considering where to move to.  Countries that offer a great standard of living, lovely warm weather, destinations that are an easy jump to make, and countries that cost much less for a quality lifestyle.
Colombia
TIP: Get updates on upcoming Costa Rican Retreats & Events by joining our newsletter. Don't miss out on what's happening around you! Click here.
Offers world-famous resorts and charming colonial cities, but also a beauty that is more diverse, dramatic, and stunning than many others.  It offers an almost perfect climate that is not too hot or too cool all year-round, friendly people with a warm welcome, a variety of cultural events, beautiful natural surroundings, historical cities, amazing healthcare, a developed infrastructure with modern goods and services – and all for a ridiculously low cost of living.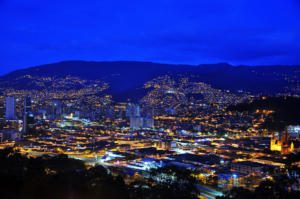 And now may be the very best time to make the move.  The process to buy property is relatively simple, streamlined regulations for bringing your funds into the country, easy visa and eventual residency process.  While Columbia has changed dramatically in the past few years, stories of its past still haunt the country.  Which has kept prices of pretty much everything very reasonable.  In fact, once the bulk of others looking for a new country start to discover the wonders of Columbia, you can expect those to start rising.  So a great opportunity to move before all that changes.
Flights from Atlanta to Medellin are only 7 hours, or 8.5 hours from Los Angeles.
Costa Rica
Offers some of the most exquisite tropical rain forests and stunning beaches anywhere in the world.  In fact, National Geographic calls it one of the most biodiverse places on the planet.  And the range of choices where to settle are vast.  Whether you prefer a more spring-like climate found in Grecia, closer to the amenities found in the capital city, San Jose, or an intense jungle setting found in the Pacific Southern Zone.  You will find that many other expats have already settled in Costa Rica, and have been doing so for years.  A ready-made community with others who made a move to a new country.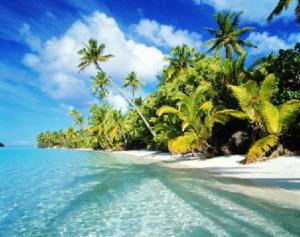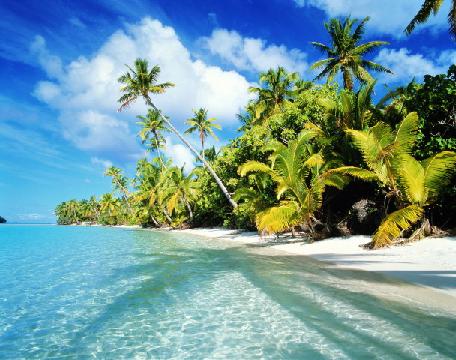 The diversity of climates, landscapes, and lifestyles actually makes it a challenge to decide.  The Central Valley offers proximity to the capital city combined with a quiet rural lifestyle.  Or any of the beach communities offer a lush climate, year-round sunshine, and a really laid-back, easy way of life.  But what seems to most impress those who have moved here is the warm welcome from the locals. Ticos as they are called, welcome you into their communities, homes, and even become part of the family.  The warm welcome, friendly and helpful nature, and a sense of community make it very easy to make the move and make new friends.
Flights from Atlanta to San Jose are only 4 hours, or 4.5 hours from Los Angeles.
Ecuador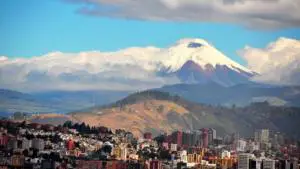 Offers a staggering diversity, from the Andes Mountains, to the Amazon Basin, to the Galapagos Islands.  From small, charming villages to large and modern cities.  And then you add in the miles and miles of beaches.  The diversity of expats who have chosen to move to Ecuador is just as varied.  Retirees, of course, but also young working families, humanitarian workers, entrepreneurs, diplomats, travelers, and a wide scope of businesses.
These expats like the less-intrusive government, the relatively low cost of living, the simple tranquility, while still having access to online English news site and good Internet.  These expats, on average, tend to settle into the local towns and cities rather than move into communities catering to expats as found in other countries.  What a great opportunity to finally learn Spanish, and get to know your neighbors.
Flights from Atlanta to Quito take 5.5 hours, or 10 hours from Los Angeles.
Mexico
Offers a number of great reasons to consider this option. An overseas retirement that is affordable, beach-front property at reasonable prices, only a short distance from the US, a really favorable exchange rate on the peso to the US dollar, and stunning landscapes just to name a few.  The diversity of climates, landscapes, communities, and lifestyles mean there is one that is just right for everyone – no matter what you are looking for.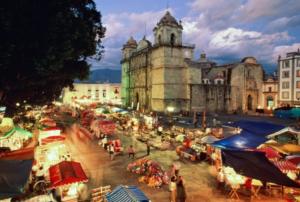 You can afford a good life in Mexico without spending all of your retirement funds to do it.  Compared to the rising costs of travel, food, healthcare, and housing, Mexico is a great bargain.  It offers many of those amenities you want for a comfortable life such as modern appliances, high-speed Internet, cable TV, as well as allowing you to bring your personal belongings in the move without having to pay high import taxes to do so.
Flights from Los Angeles are only 4.5 hour, or only 2.5 hours from Atlanta.
Panama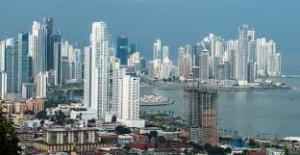 Offers one of the best benefits programs for retirees in the world.  Even families with children are making the move.  One of the primary reasons so many are considering Panama is the low cost of living where everything you need for a comfortable lifestyle is significantly cheaper, such as groceries, movies, even a taxi.  When you add in the welcoming locals, the quality healthcare, impressive infrastructure, and the tropical climate, it is easy to see why this is a great option to consider.
You can find almost all of the amenities and even luxuries you could hope for, at a fraction of the costs.  It is getting easier and easier to make the move with their range of visa options that you can quality for.  Those expats with children love the variety of cultural and outdoor activities geared for families.  You can even bring your beloved family pets with you on the move.
Flights to Panama City from Atlanta are 4 hours, and from Los Angeles 6.5 hours.