This week began the placement of more than 100 bike parking posts in different sites of the capital city. The Municipality of San José seeks to encourage citizens to use bicycles as a means of transportation.
The municipality invested close to ¢ 17 million as part of the municipal plan that encourages people to use the bikeway that connects Sabana with San Pedro. With the installation of these bike parking posts, comfort is offered to the user and allows maintaining order in the city and a better use of public spaces.
TIP: Get our latest content by joining our newsletter. Don't miss out on news that matter in Costa Rica. Click here.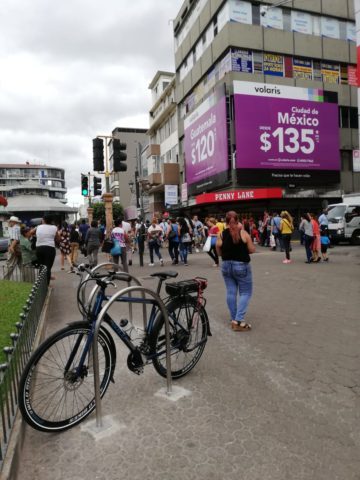 The local government stressed that just as the canton is endowed with urban furniture such as benches, garbage cans, games, bio-health stations, it needs to be located in areas of interest and binding to the Josefina bicycle lane, parking lots for the anchoring of bicycles.
"We are very pleased to announce the installation of nearly 100 bike parking posts. Now that we suffer dramatically from the dams, an alternative and healthier way to move around the city is through bicycles. That is why the Municipality wants to promote this means of transport", said San José Mayor Johnny Araya.
It is expected that at the end of the placement of the bike parking posts, the city of San José has 49 sites and 150 parking spaces, for a total of 440 spaces for bicycles. The structures will be placed in the Emma Gamboa Municipal Library in San Sebastián; near the Central Market; in the vicinity of the Park France, and many more.
Last April, the bikeway was inaugurated, which has suffered damage in the midst of a process of transformation of the city and awareness of drivers. The route, as you can see, is agile and useful to connect the points of Sabana and Montes de Oca.