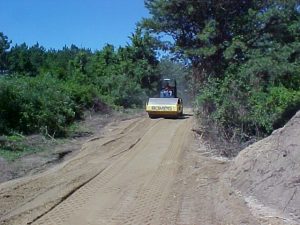 by TCRN Staff
The announcement was made yesterday in San Carlos, located 23 kilometers north of Ciudad Quesada, by the Minister of Public Works, Marcos Vargas, during a meeting with the association that heads the project which began in 1984.
TIP: Get updates on upcoming Costa Rican Retreats & Events by joining our newsletter. Don't miss out on what's happening around you! Click here.
Vargas was a member of a delegation of four ministers who accompanied the President, Óscar Arias, the celebration of the 45th anniversary of the establishment of the Electrification Cooperative (Coopelesca).
The cooperative held this meeting to inaugurate the first phase of a 65kV transmission line, which is de Peñas Blancas San Ramon to Puerto Viejo de Sarapiqui.
The INFOCOOP funds part of the new line which will allow Coopelesca to provide more reliable electric service and meet the demand for electricity in the next 25 years.
The head of Transport said the National Highway Council (Conavi) confirmed that the project will be four lanes instead of the originally planned two. "This expansion will increase the original cost of $60 million to $180 million," said Vargas.
For his part, President Arias said his administration will secure financing with loans from American Bank for Economic Integration (BCIE) and the Inter-American Development Bank (IDB).
"The project does not have to worry about funding, it will be locked up before I conclude my term," said Arias.