When making a trip, one of the most common wishes of both Costa Rican citizens and tourists is to be able to take their pets with them. Fortunately, this is possible. It is only necessary to fulfill a series of requirements and make the corresponding payment.
An important aspect that must be taken into account is that the procedures must be done well in advance of the travel date, since they can take months of administrative procedures, depending on the country of destination.
TIP: Get updates on upcoming Costa Rican Retreats & Events by joining our newsletter. Don't miss out on what's happening around you! Click here.
One of the necessary requirements to travel with your pet is to have the Sanitary Certificate of Exportation, which has a value of around ¢ 10,000. It is exclusive for dogs and cats that meet national phytosanitary standards established by National Animal Health Service (SENASA), as well as other required by the country of destination.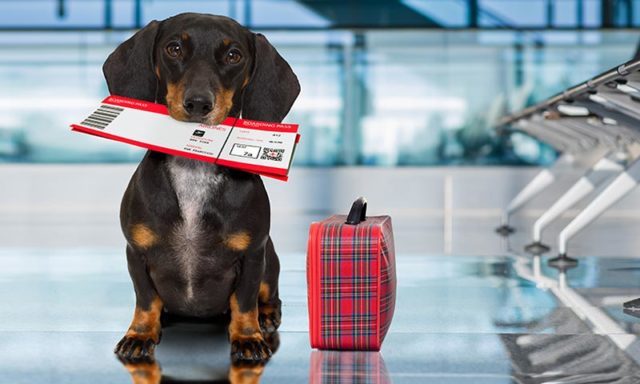 Something important that must be taken into account is that the European Union prohibits the passage of animals without a microchip implanted under the skin of the animal, with identification and health data. As if that were not enough, the pet must also be vaccinated against the rabies virus, and a veterinarian must certify it through a blood sample of the animal after 30 days of its application. Analysis and certification are only allowed if they come from laboratories authorized by the European Union.
On the other hand, if your travel destination is the United Kingdom, Malta, Finland, Ireland or Norway, apart from all the above requirements, the pet must also receive special treatment against Echinococcus multilocularis for a period not less than 24 hours before of your expected date of travel.
Once all these requirements have been met, SENASA will be able to deliver the Sanitary Certificate of Exportation, which must also be accompanied by a written declaration from the owner or the person responsible for the animal.
A very important aspect that you should take into account when making a trip with your pet, is the cost. For example, taking a pet to Europe generates an expense between US$ 900 and US$ 1,200. This includes compliance with the requirements and payment for airfare. If the destination is North America and other nations of the continent, the service for the procedures and the service of the airline is between US$ 300 and US$ 500. Everything will depend on the airline selected by you.
The Quarantine area of the Senasa detailed that as of May 2018, there are already 1,200 authorizations issued, 85% and 90% are permits for dogs; and the rest, for cats.