For many years in Costa Rica, a lot of ecological activities has been promoted with the purpose of educating and generating greater awareness of the care towards our planet.
Tree planting is one of the most admirable "green" chores. Day after day, there are more people who join this initiative. That general trend gives a favorable first impression to those who visit this Central American country.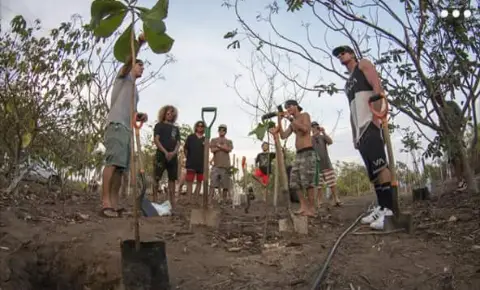 In the year 2008, Costa Rica broke the record in tree planting. Approximately 7 million were cultivated, giving the country the first place in the world. No doubt that it was a clear strategy, as part of a national philosophy, of combating climate change.
There are also long-term reforestation projects, carried out in La Sabana Metropolitan Park, where each representative acted to extract trees of exotic species to replace them with those of native species. All this motivated by the Costa Rican Institute of Sports and Recreation (Icoder), and Scotiabank with the support of the National System of Conservation Areas (Sinac), the Ministry of Justice and Peace, the National Company of Force and Light (CNFL) and the Preserve Planet organization.
Some protagonists of the Tree Planting in Costa Rica
Jennifer Leigh Smith was raised in Louisiana where she obtained her doctorate in Law. This young lady has always been interested in having a more direct intervention with community projects on topics such as climate change. From an early age, she learned on the farm of her parents how to plant trees and taking knowledge of the concept of forest conservation as a contribution to Mother Earth.
Since the year 2000, Jennifer lives in Costa Rica where she fulfilled her wish of planting trees and conserving forests, mainly in the South and Central Pacific zones.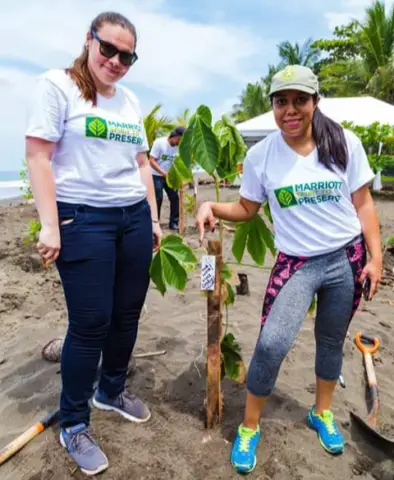 Federico Gutiérrez is a talented young man inclined towards the fine arts and also the biodiversity of Costa Rica. In conjunction with the Non-Governmental Organization "Costas Verdes", Gutiérrez has continued accompanying the planting of trees in various places of this beautiful country.
Federico has participated in many festivals. One of his favorites is the Envision Festival, whose 2018 version was held in the Dominical area. This international festival is responsible for promoting art, bio-construction, health, community, culture, and spirituality. It also aims to awaken human potential, and how different cultures can coexist in a sustainable environment, where all together can accompany education, yoga, and connection with nature.
Definitely, it is rewarding to learn about every effort made by young people that make up the organizations responsible for contributing to the care of our planet.