Dominical, in Costa Rica, was the place where the incredible Camino Real EcoFeria was held on Friday, July 13th. A unique event for promoting ecological education and integration through music, dance, agriculture, natural spaces and the initiative "Free of Plastic and Pesticide".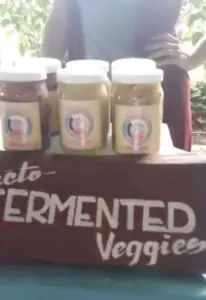 The great family of the EcoFeria, made up mainly of Keyna, Gretel and Krishna in the company of The Costa Rica News team, made the activity possible so that children, parents, farmers, and artists all enjoyed moments of spirituality, entertainment, and learning.
From 8:30 in the morning, both local people and tourists appreciated the participation of the Abriendo Camino's academy and its authentic Aerial Dance, Contemporary Dance, Ballet, Hip Hop, Dancehall, Lyrical Jazz, Folklore, Theater, Latino Dance, Break Dance, and Acrobatics.
Through the choreography presented in the All Dance Costa Rica contest. In total, there were 8 choreographies: Folklore, Hip Hop, 2 Lyrical Jazz duets, 2 children's Hip Hop solos, one adult's Hip Hop solo, and one solo from Contemporary Dance. Also, the contemporary dance "Oposto" was one of the protagonists and inspirers with the light/dark; day/night; water/soil themes.
And beyond the local exhibitions, Kirk and his Yoga attracted all as a fabulous experience. It is worth mentioning that Kirk Angelo Blaker, has taught Yoga Asana since 2003. His style is deeply rooted in the richness of the moments accumulated throughout a life of international travel/work/life, always oriented to study with masters in the field (including 5 months of a clinical internship in Ayurvedic Medicine and Intensive Yoga in Rishikesh- India). Kirk has university degrees in Exercise Science, Athletic Training, and Sociology. His perseverance has also been oriented to the foundation of C.A.M.P. -Cooperative Arts, Movement and Game-, a non-profit organization.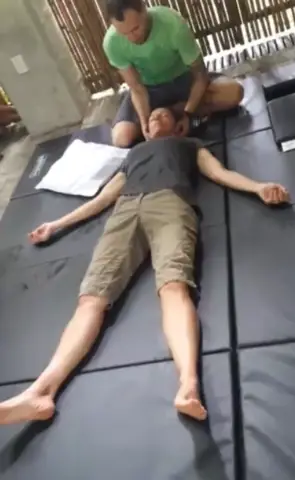 Join: #Ecoferiadominical #plasticfreeinitiative #Pesticidefreeinitiative
Reported by María Donaire