Because of the ease that can be practiced in almost any space, in addition to its enormous health benefits, Running is one of the most popular sports in the world, we have heard much about the advantages that your physical and health offer, but also running became a good alternative to replace the gym and many activities that many practiced investing larger sums of money. Here you just have to put on your shoes and go for a run! That, together with the fact that every time we pay more attention to the body and we are more aware of the importance of leading a healthy lifestyle, makes running now one of the most practiced sports along with cycling and swimming, as revealed a survey of the CSR (Center for Sociological Research). But running is not only fashionable because it is economical and we want to improve our physical condition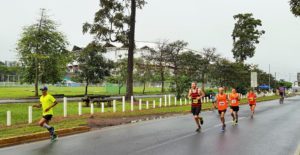 Recent Studies have shown that running can help  to prevent  heart disease ,obesity, stroke type 2 diabetes, asthma, high blood pressure, and even, some cancers, along with  other unpleasant conditions.Scientists have shown that running also vastly improves the quality of your emotional and mental life, and even helps you live longer.
5 reasons why you should go for a run!
It makes you happy. It is scientifically proven that you release dopamine when you play sports, known as the happiness hormone, which stimulates you and is capable of producing pleasure.
It will help you activate yourself and make you feel good. Because running you also release serotonin, one of the regulators of sleep, which helps eliminate anger and emotional ups and downs and gives you peace of mind and tranquility.
It´s a liberation. It means a time of disconnection with your routines and daily worries. You can think of yourself, reflect or simply let yourself go. It is a piece of your time just for you in which you will feel totally free.
The benefits will be reflected on your health: regulates sleep and bowel movements, cleans arteries and lungs, tones muscles, strengthens bones and joints, lowers blood pressure, increases endurance, agility, respiratory capacity, defenses.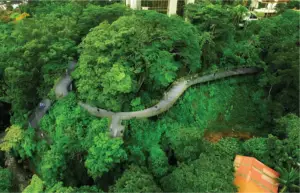 Costa Rica, is a country that offers an immense variety of possible destinations to run, its wonderful natural conditions offers spaces where you can enjoy exotic landscapes ideal for running while enjoying its tropical beauty. In the country You can choose forest roads or enjoy the beauty of the tranquil and relaxing beaches of the Caribbean and Pacific coasts. Costa Rica also has a large number of reserves and parks of great beauty, many of them with designated routes.
But if approaching nature is not always possible because of the daily tasks or your work reality, in the main cities of Costa Rica there are also urban routes where jogging and running as well as perfectly equipped private centers, which represent an excellent option to stay in way and enjoy the benefits that running has for your health.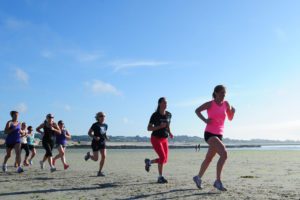 If you want to train your body and improve your health enjoying the magic of nature, discovering the most beautiful beaches or simply running on urban routes to escape the daily routine, there are no excuses to exercise running is the best option and Costa Rica the best place.