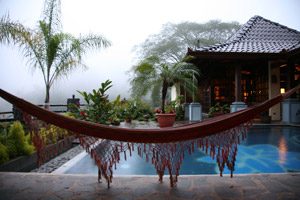 Pure Life Development's slogan is "you have just discovered the path to your new life," and this holds true for those looking to relocate and live in Costa Rica. Living in Costa Rica is an experience unlike any other. Part of that path to discovery is living "la pura vida" and realizing that "pura vida" is more than two words – it is a way of life. Pure Life Development is a full service real estate company offering services such as sales, rentals, vacation homes, property and construction management, and land development. They also specialize in small boutique ECO-Communities such as La Antigua del Valle and Las Brisas del Valle – both located in Atenas, Costa Rica.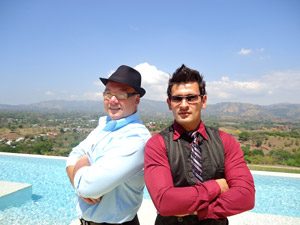 Begun in 2007 by Dennis J. Easters and Gerardo Gonzalez-Porras, Pure Life Development of Atenas has continually grown and expanded throughout the years. Easters began his real estate career in 1995 with the purchase of an investment property in the Seminole Heights Historic District of Tampa, Florida. This ignited a 15-year passion in historic home restorations, culminating in more than 25 completed homes in the Tampa Bay area. Porras joined Easters in 2003 and created a strong partnership that has withstood the ups and downs of the business. From a background in strong team management, Porras knows how to lead his team to success. Both Easters and Porras hold real estate licenses in the state of Florida and are members of the Camara Nacional de Corridores in Costa Rica.
TIP: Get our latest content by joining our newsletter. Don't miss out on news that matter in Costa Rica. Click here.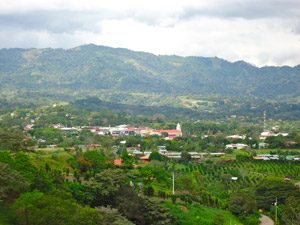 Why Atenas? "LOCATION" says Easters and Porras. Location, Location, Location. We have all heard it before, but Pure Life Development of Atenas and their team cannot stress enough that LOCATION counts for the three most important points in real estate. "Buy the worst house in the best neighborhood and you will never go wrong," says Easters. National Geographic stated that Atenas, Costa Rica has one of "the best climates in the world." AARP, the largest retirement organization in the U.S., listed Atenas as being one of the top 10 retirement destinations in the world. With amazing weather, and a high quality of living, it is no wonder why Atenas, Costa Rica has become a retirement destination for retirees worldwide.
Another point that Pure Life Development of Atenas stresses is the education of their clients. Porras says, "We educate our clients. Clients always have many questions and it is important that we have the answers." This is true in any real estate market, but especially in Costa Rica where clients are unfamiliar with the customs and there is often a language barrier. "Our staff is completely bilingual, making communication easy," says Easters and Porras. Pure Life Development feels that an educated client is a happy client. "We have been blessed in having loyal clients who almost always turn into friends." On any give day you can stop in their office and find a hand full of clients who have just dropped in to say "Hola!" or to have a cup of coffee and recount recent adventures in Costa Rica. "Our repeat clients account for about 50% of our business." Going the extra mile has set Pure Life Development apart from the competition and has made them the leaders in Atenas real estate.
Thinking of relocating to Costa Rica? Atenas, Costa Rica has something to offer everyone. Over the years many private and gated communities such as Vista Atenas, Roca Verde, Lomas del Paraiso, Hacienda Atenas, and Pica Flora, have been developed and offer lots starting in the low $100k's and homes starting in the low $200k's. Outside the gated communities you can find homes and lots in beautiful quiet communities such as Los Angeles, Fatima, Barrio Jesus, and Estanquillos for as little as $60,000.00. Pure Life Development makes sure their clients know that just the right property is out there for them. "If we cannot find your dream home for you, we will build it" says Easters and Porras in unison.
The next time you are in Atenas, Costa Rica, make sure you stop by the Pure Life Development's office. They are located 125 meters east of the Banco Nacional in downtown Atenas. The friendly staff will always greet you with a smile and for sure say "Hola!"
For more information, or to take a tour and view properties in the Atenas area, check out both of Pure Life Development of Atenas websites at www.costaricarealestate-atenas.com or www.purelifedevelopment.com. They can also be reached at: Office 2446-0447, Gerardo 8729-1223, Dennis 8854-7721, or Nelson 8978-3281.