By Lic Giovanna Barrantes, TheCostaRicaNews.com.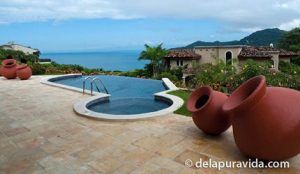 Anyone can legally own real property in Costa Rica.  You may purchase land, farms and buildings.  The Costa Rican constitution allows for ownership of real estate, bienes raices in Spanish, with equal rights for Costa Ricans and foreigners alike.
Costa Rica lacks a central database of real estate listings, such as the Multiple Listing Service (MLS) in the United States and Canada.  While Costa Ricans find out about property for sale by word of mouth, most foreigners find property listings by using an Internet search engine or by contacting a local real estate agent.  Real estate agencies typically know about the same listings, although on occasion an owner will give an exclusive listing to one agency.  A relatively new concept in Costa Rica is the buyer's agent, a real estate professional who works solely for the buyer in finding property and concluding the purchase.
It is possible for foreigners to obtain financing in Costa Rica.  Most Costa Rican banks and mortgage lenders, and even some in the United States, give mortgages for the purchase of residential homes, vacation property, rental property and land intended for residential use.
After the purchase price and other terms are negotiated, a sales and purchase agreement is written up by an attorney.  This legal document finalizes the agreement between the buyer and the seller.  The buyer should select a trustworthy lawyer to represent her/his best interests and to expedite the sale process.
More and more buyers are opting to get title insurance.  Title insurance assures that real property has no liens or any other claims on it.
Closing costs are typically paid by the buyer.  These costs represent about 3.75% of the purchase price.
For more information on real estate in Costa Rica, please contact us by filling out the form below (your information is kept private and we will never sell it!).
[gravityform id="1″]