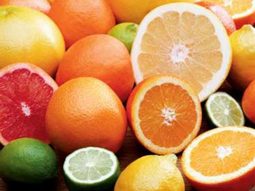 by MARVIN S. BARQUERO
A disease that causes irregular ripening in citrus has become an imminent threat to thousands of acres of orange groves, especially in the northern part of the country.
TIP: Get our latest content by joining our newsletter. Don't miss out on news that matter in Costa Rica. Click here.
The pathogen, known as yellow dragon or huanglongbing (HLB) and is now present in Nicaragua.
When the tree is infected, the first ripe fruit at the stem or part which is attached to the branch in a row, falls.
The attack of the bacteria inevitably leads to the destruction of the affected trees, it is very difficult to control otherwise, warns the State Phytosanitary Service (SFE).
The situation threatens about 27,000 acres of orange groves, which are used for juice production.
Costa Rica annually receives an estimated $61 million on exports of juice.
The disease is transmitted by an insect vector, and the psyllid is already present in Costa Rica. This would facilitate a rapid spread, said the SFE. Previously, the nearest point at which there was the yellow dragon was Belize, but now there are official reports in Honduras and Nicaragua.