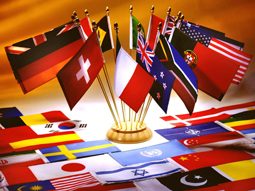 by SERGIO ARCE A.
Mastering English is not enough to get a job. Multinationals in the country look, increasingly, for professionals who speak more than two languages.
10 years ago, only two companies, Western Union and Sykes, hired multilingual staff to provide services. Currently there are fourteen.
"The biggest challenge is to find the academic preparation combined with language proficiency," he said Ericka Mora, human resources manager for DHL.
According to the Costa Rican Coalition for Development Initiatives (INCD), the 14 companies are cover services from financial to technical support in seven languages.
Companies like Intel, Sykes, Baxter and BASS Americas offer technical and financial support in English, Spanish, French, Portuguese, German, Italian and Mandarin.
Even the multinational DHL announced that, shortly, they will offer financial services in Czech, Netherlands, Swedish and Danish.
Cinde statistics indicate that in service operations, 80% are in English, Spanish 8%, 7% in Portuguese and the remaining 5% in other languages.
In line with the increased demand for multilingual staff, the educational institution Universal Language reports a 235% growth in the number of people studying an additional language to English.
The Alliance Française also recorded a 20% increase in the number of new students in both years.
The executives of the seven firms surveyed said that for the country "to continue to grow in size" it must generate increasingly qualified labor.
Recommended not only more professional graduate in finance or engineering, but also encourage those to be multilingual.
Translation and Editing by TCRN Staff