On December 12th, 1996, it was proclaimed by the General Assembly of the United Nations and on the initiative of the United Nations Educational, Scientific, and Cultural Organization (UNESCO), on November 16th of each year as the International Day for Tolerance.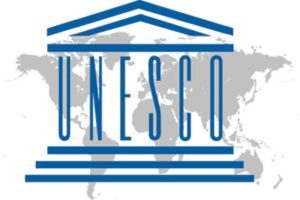 According to the official UNESCO site, this day is an occasion for education, as well as reflection and analysis on the problems of local and global intolerance. Tolerance is not an end, but a means. It is the minimum essential quality of social relations that allows discarding violence and coercion. Without tolerance, peace is not possible. With tolerance, it is possible to realize many human and social possibilities, and in particular the evolution of a culture of peace.
The development of tolerance and trust in the various communities is not achieved overnight; It is something that requires time and effort. Establishing tolerance involves access to education. Intolerance is often rooted in ignorance and fear; fear of the unknown, other cultures, religions, and foreign nations.
Intolerance is also closely linked to an exacerbated sense of self-esteem and pride, notions taught and learned at an early age. Therefore, in the coming years, we have to put more emphasis on educating children about tolerance, human rights, and fundamental freedoms. But we must not forget that education does not end in the classroom but, once as adults, we must be also among the main recipients of formal and institutional efforts.
The Declaration of Principles on Tolerance, adopted by the member countries of UNESCO on November 16, 1995, highlights these aspects and affirms, among other things, that tolerance recognizes universal human rights and the diversity of peoples: a) Diversity in the community, b) Human rights, c) Individual tolerance program, d) No to violence, e) Ecological diversity and human diversity, f) Religious tolerance, g) News, h) Sports and tolerance, i) Creativity at work, and j) International bonds.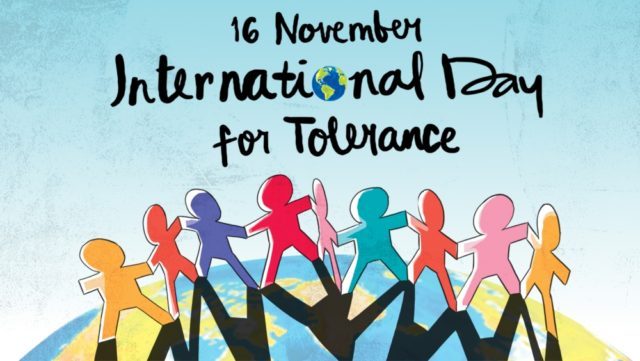 An International Day of Tolerance can be an annual occasion of education for tolerance as well as reflection and broader social and political debates on the problems of local and global intolerance. While the problem of intolerance is global, as it is increasing in many parts of the world, manifestations of intolerance generally take local or national forms. Thus, to be effective, global norms against intolerance have to be combined with local, national and individual measures.
If you wish to have more information, you can access the International Tolerance Day website: www.un.org/en/events/toleranceday