The Costa Rican Tourism Institute (ICT) and the Ministry of Culture and Youth (MCJ) officially presented the new South Pacific Cultural Tourist Guide and their respective mini guides.
These will show both inside and outside the country the tourist, cultural, natural and historical attractions of the cantons of Buenos Aires, Corredores, CotoBrus and Pérez Zeledón.
The launch was made from the Museum of the Spheres, in Palmar Sur, one of the most representative attractions in the region.In the preparation, not only the ministries worked, but also the National System of Conservation Areas, local governments; chambers of tourism, tourist guides, businessmen and other actors from each locality.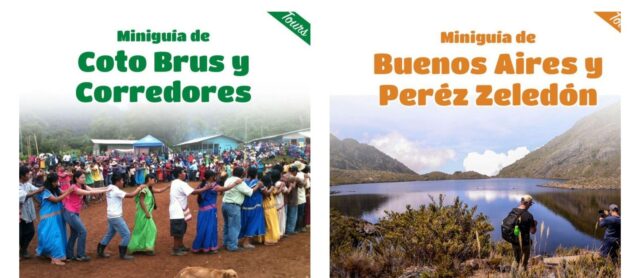 Thanks for the effort
"Thank you all for your efforts in building a sustainable, innovative and inclusive tourist destination so that tourists have an unforgettable travel experience in the South of the country and to create more and better sources of employment so that, in turn, impact the quality of life of these communities", said the Minister of Tourism, William Rodríguez.The regional offer includes, in addition to stone spheres, gastronomy, crafts, historical sites, and galleries and museums.
A tour of the South Zone
The Guide has as a starting point a section called "10 things that every tourist should see and do in each place".Added to this is a summary of the importance of cultural heritage, a tourist map, suggestions for tourist-cultural activities and other options.They also highlight the opportunity to meet the original Boruca, Bribri, Cabécar, Ngäbe and Térraba peoples.
Also, it invites you to experience the rurality of Buenos Aires, Corredores, CotoBrus and Pérez Zeledón, protected areas, wellness tourism, unmissable beaches and much more.
Finally, the contacts of tours and other alternatives of the South offer are shown, such as discovering the Chirripó hill, the International Park of La Amistad and the foothills of the Talamanca mountain range, bird watching.