When I was in my 20's, I suffered from both severe migraines and depression. They often go together. Their incidence has greatly increased in society, and I sympathize with the many people grappling with them. Perhaps my story can help some sufferers.
Walking back after basketball practice at 16, my vision suddenly became blurred, wavy, and tilted at a 45-degree angle. That was terrifying enough, but the 'aura,' as migraine sufferers call this precondition, was merely the harbinger of a hell I could not have imagined.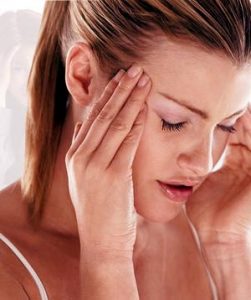 Within the hour I was writhing in pain beyond description with a headache that makes the word seem like caricature. It was a total-body experience, accompanied by hypersensitivity to sound and light, as well as vomiting. On that and many subsequent times in my teens and twenties, I spent hours in agony on the bathroom floor.
It turned out that my father suffered from the same condition, but as a member of the nonsensically named "greatest generation," he thought that to explain was to complain. So for a few years, I didn't even know what these monthly episodes were. Subconsciously taking his cue, I suffered in silence, barricading myself in my room until the excruciating cataclysm was over, which came the next morning after a torturous night gave way to blessed sleep.
Thankfully, the mother of all migraines came with regularity, and only about once a month. I know people who get them once a week or more, and fully understand how frequent sufferers could seriously consider suicide.
I learned a lot about pain and its relationship to character in those years, not because I wanted to or thought that migraines were character-building. Indeed, I assumed there was no choice but to suffer through them.
But, being of a philosophical bent before I knew that philosophy was my calling, I studied this pain on the edge between unendurable and wanting to die, and learned where my limits were. So when the warning aura came, I quietly excused myself from whatever I was doing, retired to a quiet room, and prepared for the rack.
Since there was always a half hour warning, I also learned a great deal about fear. I realized that the torture of my migraines was made far worse because of fear.
A story an Argentinean told me, who as a young man was scooped up in Pinochet's torture and murder net during the early 70's, makes the best point about fear I've ever heard.
He was placed alone in a cell at the end of a block of cells. They started at one end, torturing people through the night. The screams were horrific, and he was going out of his mind with fear.
Finally, as the torturers drew near and he was about to go crazy from the terror, he heard a voice. He doesn't know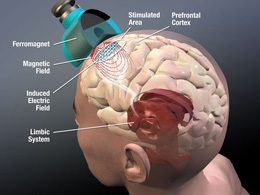 where it came from, and doesn't care. "They're torturing you twice," the voice said calmly. He instantly saw the truth of it, and his fear evaporated.
When the officer and two of his thugs opened the door to his cell, he was composed. "Do you know what we're going to do to you?" the torturer said. "You're going to do what you're going to do," my friend said.
"Aren't you afraid?"
"No. Why are you doing this?"
The torturer repeated his question, and my friend repeated his answer. The torturer didn't answer, but simply turned and walked away. He was released the next day.
In my late 20's, I was driving through the northern California town where I presently live, and had stopped along the creek in the parkland that I now visit nearly daily. Sure enough, my vision went askew, and things became blurry. Beyond the fear of what is to come, there's an indescribable sensation that accompanies an aura; it almost feels like an out of body experience.
For some reason, I decided not to run to the nearest motel room to endure the usual hours of hell, but face the music in nature so to speak. I took off my shoes and socks, put my feet in the creek, reclined, relaxed, and waited for the migraine to hit. I'd never gone through one outdoors before, and didn't know if I could, since you become so hypersensitive to light and sound that both become very painful.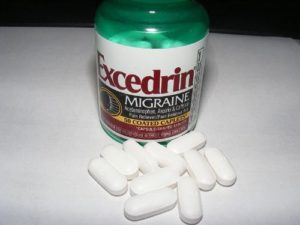 The migraine never came, nor have they returned as such. Since then I get what's called 'silent migraines' (just the aura), or low-grade migraines (bad headaches with nausea), which I take as signs that I've pushed the brain and body beyond their present limits. But thankfully, the full-throttle, I-want-to-die migraines haven't returned.
To what degree are migraines symptomatic of deep dysfunction in the culture itself? Their cause is almost always put inside the individual, but migraines are often an internalization and reaction to the darkness of the family/culture beyond the individual.
The emotional dimension plays an enormous role in triggering migraines, as well as depression in people who have the genetic predisposition for both. However I'm sure that self-knowing, which entails facing and observing the darkness and fear within one, can also help other people manage the maladies.
On the other hand, the psychological industry, both because of its completely individualistic orientation, as well as its knee-jerk application of powerful, psychotropic drugs, has contributed to the increase and pervasiveness of migraines (not to mention depression) in recent years.
Martin LeFevre