We recently had a pleasant conversation with Costa Rican lawyer Andrea Castro, who is a woman of extensive knowledge and experience about Medicinal Cannabis, in addition to the closeness with Ayahuasca.
Andrea, from a Costa Rican father and an Ecuadorian mother, has a deep love for her country. She is a multifaceted woman, very prepared.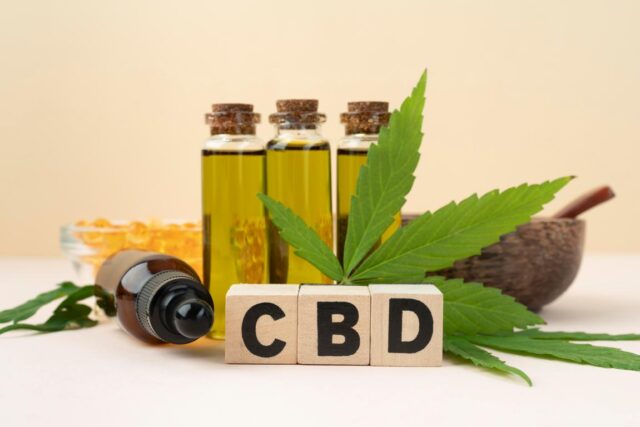 As a teenager, she studied French for 4 years. Her first vocation was cooking she thought about studying culinary arts because she has always loved to know the cultural roots through food. In her opinion, today She considers that "the kitchen is where we all sit down to share, to listen. It is the best way to create the foundations of any relationship, and for me, to express my creativity".
At 17, she decided to study law at the University of Costa Rica, and in 2017 she pursued a master's degree in New York at Columbia University. Andrea's background has to do with an inclined interest in the business world, learning from different industries, and being able to create impact and leave a mark in everything she does.
She has worked as a corporate lawyer, an opportunity that has led her to have great experiences, attending to the legal needs of each client (industry). She has also supported the legal issue from a political perspective.
In 2018, Castro became interested in the Cannabis industry, due to the great potential that this industry has worldwide and contacted who was a congresswoman at the time, Zoila Volio, to support her in the legislative process.
Given the fiscal situation of 2018, the legalization of Cannabis for medicinal use was for the Costa Rican lawyer, and continues to be, a viable alternative that, in addition to its health benefits, can generate multiple advantages, such as attracting direct foreign investment from publicly traded companies, the generation of direct and indirect jobs for middle and upper management positions and the agricultural industry, the participation of universities in scientific research throughout the value chain and quality control of raw materials and processed products, the training of specialized professionals that will enable Costa Rica as a country to position itself as a leader in the field on a global scale, the creation of new taxes, the creation of a new export model, and the fight against drug trafficking.
Andrea contributed ideas to improve the bill promoted by Zoila Volio; she was even able to lobby for its approval in the plenary.
A valuable career as a lawyer
In the first 10 years of her career, Andrea Castro was dedicated to Real Estate Law. She worked in the best law firms in Costa Rica providing legal advice for the development of real estate projects (residential, commercial, mixed, and logistic), hotel projects, and high-level agro-industrial projects throughout the country and the region.
Five years ago she made a shift to Corporate Law to advise on complex corporate transactions through planning and structuring of transactions. She has led and co-led several M&A transactions for national and multinational companies and advised companies on corporate law, entity formation, corporate governance, and compliance issues, as well as their day-to-day affairs and operations.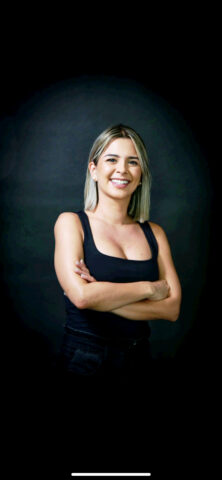 Likewise, Castro has advised companies in the expansion of their operations to other Latin American countries.
Advice on Cannabis issues
The Costa Rican attorney advises clients in the process of obtaining licenses to cultivate and manufacture Cannabis products, as well as to export and import these and/or the raw material required.
She has authored several articles in local and international newsletters supporting the legalization of Cannabis in Costa Rica. She also advises clients on the legal framework applicable in the Central American country regarding psychedelics and medicinal plants.
With a specialty in Finance
In mergers and acquisitions, she has participated in transactions related to FinTech companies, performing due diligence processes and negotiating the terms of the sale and purchase, so she became interested in the subject and studied a specialty in finance last year at Lead University.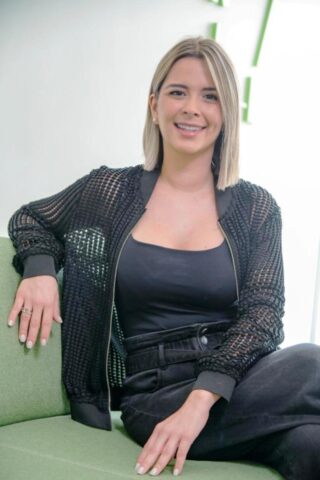 Her experience has also allowed her to advise on the development, design, and launch of financial technology products and services, including payment products, online/mobile loan origination platforms, and foreign exchange (FX) platforms.
The Effectiveness of Medical Cannabis
As Andrea emphasized, her interest in Cannabis arose due to "the great potential it has in medicinal issues".
"The stigma that has been created from the plant through generations has made us not be able to see the medicinal benefits that this has in many diseases," she said.
Throughout the conversation about Cannabis, Castro told a story, about her significance, that she evidenced when exploring the industry. It was about Charlotte Figi, a 6-year-old girl from Colorado who suffered from Dravet syndrome, a rare and severe form of epilepsy. She was having up to 300 seizures a week and no medication had been able to control them.
In 2013, Charlotte's parents began giving her a strain of Cannabis oil that was high in CBD and low in THC. CBD is a non-psychoactive compound found in Cannabis, while THC is the compound that produces the high. Within weeks of starting to take the oil, Charlotte's seizures decreased significantly. She went from having up to 300 seizures a week to just a few. She was able to sleep through the night and participate in activities she couldn't do before. Charlotte's story helped raise awareness of the potential benefits of medical cannabis, it also led to changes in legislation in Colorado, USA, which now allows the use of Medical Cannabis for children with epilepsy.
For Andrea Castro, Charlotte's case is one of many that have demonstrated the potential benefits of Medical Cannabis.
The attorney shared with us several benefits of Medical Cannabis:
– Pain Relief: Cannabis is effective in relieving chronic pain, such as that caused by arthritis, cancer, and multiple sclerosis.
– Nausea and vomiting: May be effective in relieving nausea and vomiting caused by chemotherapy and other medical treatments.
– Epilepsy: Cannabis may be effective in the treatment of some forms of epilepsy, such as Dravet syndrome and Lennox-Gastaut syndrome.
– Migraines: It may be effective in relieving migraines.
– Anxiety: It has been effective in the treatment of anxiety disorders, such as post-traumatic stress disorder and social anxiety disorder.
– Insomnia: Cannabis may be effective in the treatment of insomnia.
– Glaucoma: May reduce intraocular pressure, which is a risk factor for glaucoma.
– Skin conditions: The plant as a medicinal use, can be used to treat skin conditions, such as psoriasis and eczema.
– Cancer: The potential of Cannabis to treat cancer is being studied, but more research is needed to conclude its benefits in this area.
"It is important to note that Cannabis is not a cure for any of these diseases, however, it may be an effective treatment for some people. More research is needed to fully understand the risks and benefits of Medical Cannabis; that is why it is important to support the industry to grow so that more research can be done on its great benefits" added the attorney.
She made special mention of Resonance, the retreat center run by people who have had a connection with her, for the various activities they offer for the welfare of the human being, "they have been one of the great precursors in medicinal plants in Costa Rica and have supported these causes from their roots".
What currently inspires you in everything you do?
Andrea is characterized by staying focused on helping people with mental health issues, to improve their quality of life.
Medicinal plants have been used for centuries for religious and spiritual purposes. In recent years, there has been growing interest in their potential therapeutic benefits, especially for treating mental disorders such as depression, anxiety, and addictions.
Psychedelics and Ayahuasca
According to information provided by Andrea, the Johns Hopkins Psychedelic Research Unit (Center for Psychedelic & Consciousness Research), is one of the world's leading research centers studying the possible therapeutic benefits of psychedelics. The unit has been researching psychedelics since the 1960s and has published more than 50 peer-reviewed articles on the subject.
Studies have shown that psychedelics and ayahuasca can be effective in reducing the symptoms of these illnesses and even improve long-term mental health. For example, psilocybin, the active ingredient in magic mushrooms, is effective in reducing symptoms of depression in patients who have not responded to other treatments. They have also been shown to be effective in reducing symptoms of post-traumatic stress disorder in war veterans.
Ayahuasca has also been shown to be effective in reducing symptoms of depression, anxiety, and addiction.
"However, more research is still needed to fully understand how psychedelics and ayahuasca work to determine their long-term safety and efficacy," she said.
The environmental and spiritual part has been part of your work.
The talented Costa Rican lawyer has been working with both environmental and spiritual issues.
Where does this interest come from? She comes from a Christian family with Christian values, although today she no longer defines herself as such, she prefers to say that she is a spiritual person who likes to gather the best of each religion. "I believe that all religions have the same underlying principles, but the problem is the human interpretation of those principles."
She is inspired by the environmental work Costa Rica has been doing. "I think Costa Rica is a model for other countries, but still with a lot of things to improve. The government has created a network of protected areas that cover more than 25% of the country's surface, it has also implemented a series of policies to promote renewable energies, such as tax exemptions for solar and wind energy projects" She highlighted.
In 2019, Costa Rica reached the goal of generating 100% of its electricity from renewable sources and is now working to become a carbon-neutral country by 2050.
Andrea has been a member, participant, and fighter in several causes related to environmental issues; she participates as an active member of the Friends of the Torres River Association, in campaigns to help clean up the Interurban Biological Corridor of the Torres de San José River, which is located within the Rio Grande de Tárcoles watershed, the Virilla River sub-basin and the Torres River micro-basin.
Her struggle is reflected by volunteering with organizations that work to protect endangered species such as MarViva, attending protests against shark "finning".
She is optimistic about the future of Costa Rica's environment, for her the country is committed to protecting its natural resources, "with the help of the international community, our country can continue to be a leader in environmental sustainability".
She believes that her spiritual beliefs align with protecting the environment, "We have a responsibility to take care of the Earth and its resources. We are all connected to nature, and that when we harm nature, we are harming ourselves."
Finally, Andrea Castro stressed that all human beings have a role to play in protecting the environment and promoting spiritual awareness. "We can make small changes in our own lives, such as recycling, conserving water, and consuming less energy. We can make a difference if we work together," She concluded.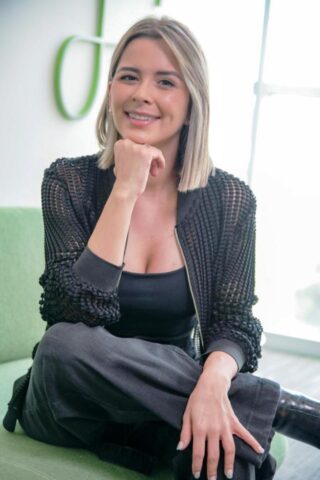 If you wish to contact Andrea Castro, you can do so through her phone number 8844 3696, and also access her LinkedIn profile.
https://www.linkedin.com/in/andrea-castrocr