Depression is a mental disorder that both sexes suffer equally. However, in the case of men, this condition manifests itself in a different way and that is why it is more difficult to make the diagnosis and give treatment, revealed a recently released information by the National Institutes of Health (NIH) in the United States.
According to specialists, the biological differences and the fact of still living in a macho society means that men not only present other manifestations but that -compared to women- find it difficult to talk to another person about their feelings, to recognize that they have a problem and, even more, seek help. In many cases, they themselves do not realize that they present this psychic situation.
TIP: Get our latest content by joining our newsletter. Don't miss out on news that matter in Costa Rica. Click here.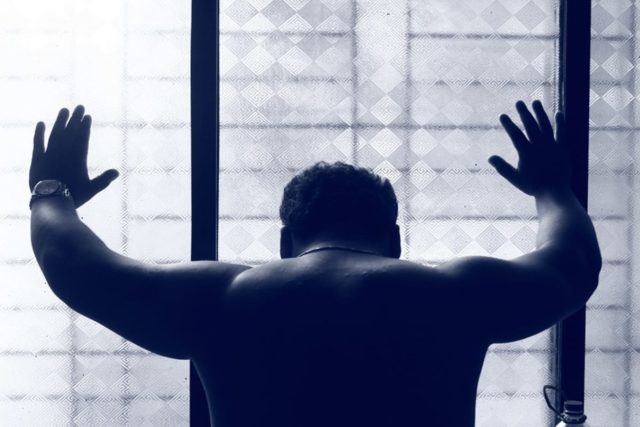 "For example, some men with depression hide their emotions and may seem angry, irritable or aggressive while women look sad. Depressive men may feel tired and therefore say they lose interest in work, family or hobbies. They may also have greater difficulty sleeping than women with depression", the NIH report said.
The text also mentions that "sometimes mental symptoms are disguised as physical health problems. Greater heart palpitations, chest pain, headaches that come and go or digestive discomforts may be signs of mental illness. Many men consult the doctor for physical symptoms without knowing that the background is emotional".
The NIH clarified, though, that not all men present the same symptoms or with the same frequency, therefore, we must be very attentive.
For the Costa Rican psychologist Erick Quesada, much of this problem is due to socialization. "There is a series of feelings that from small we are taught that are not typical of men. We learn to repress or obviate those feelings. When there is a repression of emotions we become a time bomb. We repress, yes, but the emotions keep accumulating and it's energy that explodes", he said.
"Telling a child 'do not cry; be a man' or 'endure like a man' causes a lot of damage in the long term", Quesada said.
Greater cases of suicide
In this sense, the NIH draws attention to a central point: Depressive women are more prone to suicide attempts, but men come to execute them more successfully because, among other things, they use more aggressive techniques when trying to take their own lives, example, opt for a fulminating shot instead of trying to poison yourself with pills.
Costa Rica does not escape from this situation. Statistical data from the Ministry of Health indicate that, in 2016, of 302 people who committed suicide, 257 (85.1%) were men and 45 (14.9%), women.
"Start slowly and you only talk to yourself. You feel lost; everything is dark; the pain is 24/7. You just want it to end. I used to drink a lot of liquor and try to 'turn off' my head, but it's something I had to live with, it just does not go away, that's where you start thinking that it only ends with death", said a retired sergeant in the NIH report, identified as Patrick.
A writer, whom the document baptizes as Steve, also spoke of his suicidal feelings. "(Depression) affects the way you think. It affects the way you feel. It affects the way you love. It is a cloak that covers everything … a cloak that becomes suffocating. Sometimes you say 'enough is enough'. It feels like a lot more than you can face your strength".
How to act?
When dealing with this mental illness, both in men and women, professionals must be clear about what is not classified as depression to avoid confusing the terms or say "this patient is depressed" when it is not.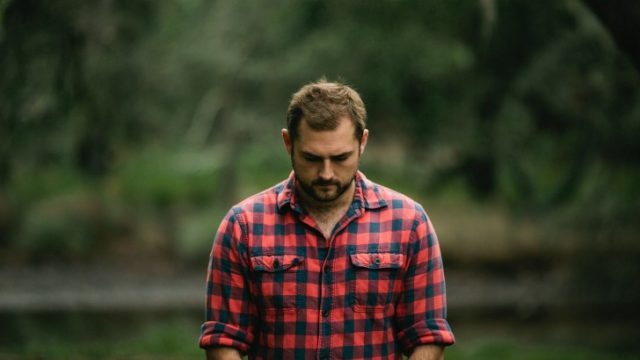 In a past interview, the psychiatrist Mauricio Campos said that, in the vast majority of occasions, people are sad or going through a duel after the death of a loved one, a love breakup, a job dismissal or other unexpected situation, but that it is not necessarily synonymous with depression.
To leave doubts the best will always be to consult with a professional in the field. "Depression requires a clinical evaluation, a criterion that cannot be done lightly. A specialist is the one who must determine if your level is mild, moderate or severe, and see what the best treatment is. On the other hand, sadness is a common response to sudden losses or changes in life, where it would be rather strange that there were no episodes of crying and despair", Campos explained.
Now, what happens if you are family, partner, or have a friendly relationship with a man who might be depressed? For the psychologist Quesada, it is key that, in a courteous way, he makes him notice the change to the individual and asks him if there is something that is worrying him.
Then you have to listen to him and give him a space to talk without feeling judged. The idea is to ensure that the person receives the diagnosis and the necessary treatment.
In the guide prepared by the NIH, it is advised that, if the patient actually goes through a depressive episode and has already been diagnosed, it is essential that people close to him understand that depression is a mental disorder and that it is not avoided "with willpower", or with just trying.
"My children asked my wife if I was angry because I did not play with them, and I was not, but I did not feel like playing with those I love the most. When we discovered what was happening, I looked for help and I am already going back to being myself. The support is important", said one policeman, whom the NIH report identified as René.
Undoubtedly, the medicines and an adequate accompaniment can facilitate that everything returns to normality. Demystifying depression makes a big difference.