Through an "unprecedented" advertising campaign, the Costa Rican Tourism Institute (ICT) plans to reactivate the country's tourism sector, one of the most affected economically by the Covid-19 health crisis.
The Minister and Executive President of the ICT, María Amalia Revelo, explained last Tuesday that unlike previous national tourism campaigns, this time the institution will have closer support to boost national and resident vacationers. "This time the ICT will directly contribute with actions such as raffles, activations, and prizes aimed at reducing prices so that, together with the sector's offers for national tourists, vacationing will be much more attractive for Costa Ricans", she said through a press release.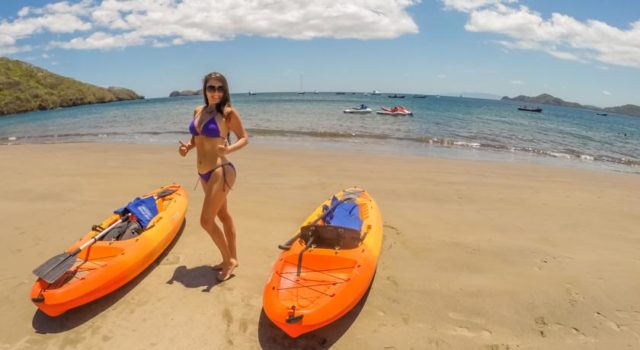 As part of the reactivation measures, the directive announced that together with the Ministry of National Planning, they are negotiating with the state bank for a rescue program to provide economic support to small and medium-sized companies in the sector. Along the same lines, she also reported that an alliance with the United Nations Development Program (UNDP) is being coordinated to launch an employment program for tourism MSMEs, which in the country represents 94% of the sector.
In the case of international tourism, the minister mentioned that the Institute is renegotiating with the airlines the cooperative campaigns planned for 2020 and that it also has its sights set on the sanitary protocols for entering and leaving the country, as well as other necessary measures to stimulate competitiveness.
"Actions at the international level will promote sales with familiarization trips, road shows and strategic alliances with tour operators and specialized media, as well as with virtual activities that generate high exposure of the destination and training in distribution chains", she concluded.
The most affected sector by the pandemic
Today, there are more than 25,000 workers in the tourism sector that have been affected by the reduction in working hours and suspension of contracts, after the health crisis in our country due to the new Covid-19 coronavirus.
That figure represents 4% of the total workers in the country, which is 600,000, according to data from the Costa Rican Tourism Institute (ICT). According to the institution, before the crisis caused by the new coronavirus, Costa Rica registered, one of the highest growths in years: 10.4% in February, and 5.2% in January, by air way.