Having an online business is not everything unless you are improving your user's experience when they visit your website. Whether it is redirecting them from a certain link or creating web pages that are easy to find, you'll have an easy time creating emotional connections with users.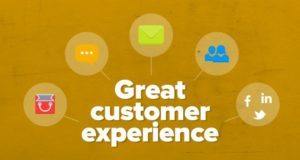 But how do you create emotional connections with users? How do you help them aptly respond to issues and provide feedback? Through a digital customer experience management system. It is a program designed to help you understand how customers interact with your brand online.
TIP: Get our latest content by joining our newsletter. Don't miss out on news that matter in Costa Rica. Click here.
Digital customer experience management: where to start
To build a successful customer experience system, it is important that you first understand how customers interact with your website. That is, how they initially come into contact with your site, their mouse movements, what they do on-site and why. In other words, try to understand your customer's journey in order to create a great customer experience for them.
You must identify the key points as to why they may be willing to recommend your online brand to other users. And you can only do this when you directly monitor how users are interacting with your brand or website. That is where you need to start. Map your customer's journey before you employ the use of a digital customer experience management program.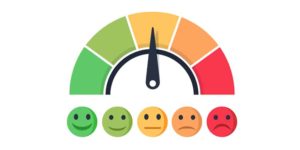 So how do measure customers experience with your online brand?
It is simple you must gain actionable insight first. You must get a 360-degree view of your online customer in order to understand how they interact with your online brand or digital experience. And this involves mapping your customer's journey to determine how they fully engage and interact with your business in a positive way.
For instance, was the customer coming to read information on your website and leave or interact with your product and make a sale? What influenced their decision at the time, or was the user simply coming to get support and nothing more?
To employ the use of a digital customer experience management program and gain actionable insights on users, you must understand what customers do on your website at a particular time and why.
To achieve better results, ensure to dive deeper into a customer's journey and provide them a way to provide important feedback. Feedback is invaluable to your online brand. Ask for feedback. And ensure to implement this feedback to improve on customer experience on your website or online brand.
This is the only way to understand what difficulties your users are experiencing when navigating your site. And also, you will understand what you can do to improve on missteps on the customer's journey.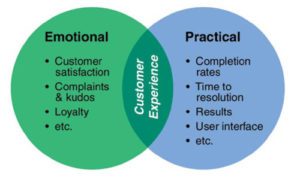 Similarly, you should also identify what can aptly keep customers on the journey. In other words, try to figure out high-level problems they are experiencing on your website to help them come back to your website all the time.
During your customer experience program, it is first important to understand your customer's journey, and how to improve it before you can get to the next level. From there, you will experience great benefits of digital customer experience working for you.