How nice it is to feel the delicate skin of a baby, especially when they are newborns! However, such delicacy requires very special care. In this regard, Dr. Elena Tévar, dermatologist, offers a series of specific tips to care for the skin of babies and children in different circumstances.
Hygiene of baby's skin. The baby's bath can be done daily, but in the case of newborns, only lukewarm water should be used to cleanse the skin and scalp, and gradually incorporate "specific soaps for babies and children who usually have a neutral PH. And they are less aggressive, since they contain a minimum amount of dyes and perfumes, and tend to form less foam when applied, but are very gentle and effective for cleaning". The specialist says that you have to avoid foam baths because they eliminate the natural oils of the skin.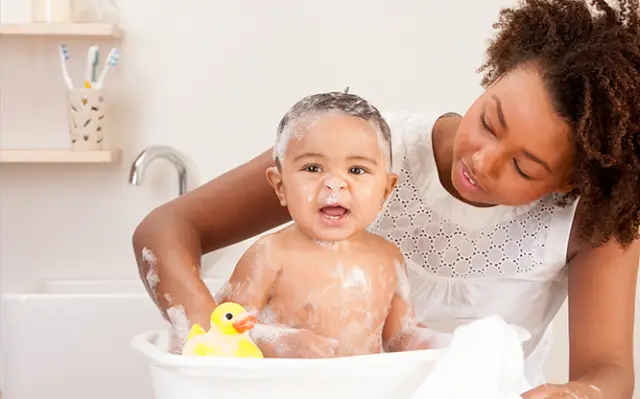 It is important to apply a moisturizer after the bath, as it helps improve skin barrier function and skin hydration. Make them get used to it so when older children, they will apply it on their own and thus avoid irritation and itching. Teach them to always wash their hands before eating to avoid infection, and keep their fingernails short to avoid injury from scratching.
Children's hair should be washed thoroughly, to remove sweat, dirt, and dead skin. This prevents your hair from becoming greasy and preventing the appearance of dandruff. The perfumes and colognes are not recommended for their allergizing and irritating potential. If used, they should be applied to the clothes, and not directly on the skin or hair.
Sun and fresh air. The skin of babies is very delicate, so the sun's ultraviolet radiation can damage it and it is very important to ensure maximum protection for them from the first days of life, as they burn easily. In the first 6 months, you should avoid exposing babies directly to the sun.
The activity of the child in this stage of his life is limited to the cradle, the stroller, and the home, where the amount of solar radiation is not significant, therefore Dr. Tevar does not consider necessary or advisable the use of photo-protective creams, especially considering the high permeability of the skin at this age.
In babies older than 6 months and children under 2 years, you should avoid sun exposure between 11:00 and 16:00 hours. For this, it is best to be in the shade or protect your skin with light cotton clothing and appropriate hats. You should also always apply creams with sun protection factor (SPF) N° 30, or at least half an hour before they are exposed to the sun, and renewing the application every 2 or 3 hours, as well as after each bath, although physical filters (clothing, caps, and sunglasses) are more recommended.
Remember that you have to protect your skin whenever you are going to stay outdoors, and not just on the beach or in the pool. To avoid insect bites, we sometimes resort to insect repellents, but these products contain some active ingredients in their formulation that can be absorbed through the skin, so in the case of babies it is preferable to use repellents in the form of patches that can be placed on clothes, cradle or cart, or those that are designed as bracelets or key rings, and can be attached to the car or the cradle.
Clothes and food. "The skin of babies and young children has little tolerance for artificial fibers, perfumes, chemicals, what we call contact irritants", explains Dr. Tévar. Therefore these products should be avoided as far as possible, by using cotton clothes. The labels of the garments, in addition, tend to be synthetic and irritating materials, so in the case of being on the inner side of the clothes, it is best to cut them at once.
To wash children's clothes, including bedding, ultra-mild detergents without softeners should be used. These measures are useful during the first year of life but should be maintained over time, for example in the case of atopic children, who are especially sensitive to synthetic fibers and wool.
Dr. Tévar also emphasizes the importance of feeding children to keep their skin healthy. It is imperative that they follow a balanced diet that includes fruit and vegetables daily to achieve adequate levels of vitamins A, C, and E. Vitamin A plays a key role in the development of body cells, including skin, while vitamin C intervenes in the production of collagen.
Another food that cannot be missed in the diet of the smallest is whole milk (not skimmed, or substitutes), because of a deficit of calcium, in addition to producing other health problems, also affects his/her skin, nails, and hair. As for the trinkets, not all are the same.
The expert recommends to accustom children to home-made sweets (cupcakes, muffins, donuts, etc.) and chocolate (antioxidant-rich, excellent for the skin), and avoid taking industrial pastries or artificial juices, which have a high content of sugar.
Care of eczemas. During their development, almost all children present occasional skin rashes of no importance, but they are annoying because they produce stinging. The eczemas, frequent in pediatric age, cause your skin to become red and irritated, and sometimes granites or blisters appear that can ooze and become infected if the child scratches, so they require special care.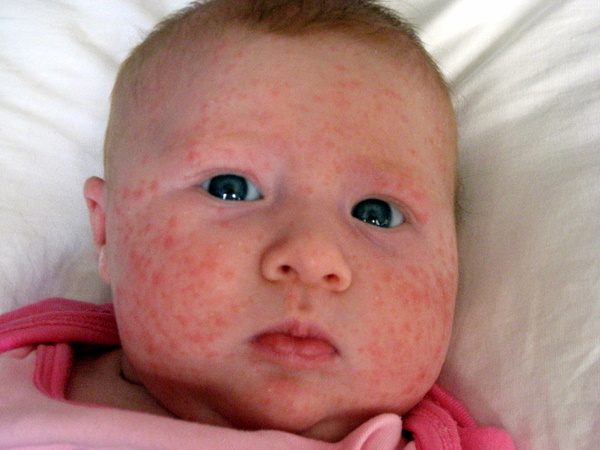 Dr. Tévar notes that 'in principle eczemas in a child usually appear in the context of atopic dermatitis', although the main thing is that before any alteration of your skin you go to the dermatologist to assess the problem and can make a diagnosis correct to establish the most appropriate treatment. The specialist explains that at a preventive level the ideal is to ensure that the skin of these children is well hydrated, using moisturizers and emollients to maintain the integrity of the skin barrier. Also, the use of special soaps for atopic skin in daily hygiene helps in this regard.
Once eczema has already appeared, the treatment is basically done with corticosteroids or with topical immuno-modulators, as well as with oral antihistamines to relieve itching. Only in the most extensive cases is treated with oral corticosteroids necessary. Do not forget, the expert recalls, that any pharmacological treatment, and much more in the case of children, should always be done under medical supervision.