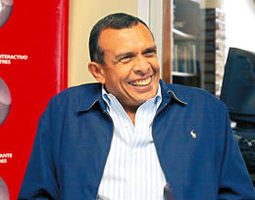 The president-elect of Honduras, Porfirio Lobo, said Tuesday he wants political amnesty for all those involved in the coup that deposed President Manuel Zelaya and isolated the country.
Zelaya, a leftist, was ousted by the army on June 28. De facto leader Roberto Micheletti who took his place has defied world pressure to reinstate Zelaya, dividing the impoverished nation and provoking an international aid freeze.
"I believe there should be (an amnesty) for all those involved in June 28," Lobo told reporters in San Jose after meeting with the presidents of Costa Rica and Panama, both of whom have recognized his victory in last month's election.
"There must an amnesty for all," Lobo said.
An amnesty could end the five-month crisis and allow Zelaya to leave the Brazilian embassy in Tegucigalpa, where he has taken refuge since slipping back into Honduras in September.
The United States and Brazil have been pushing for Zelaya's return to office but his fate remains uncertain after the Honduran Congress voted last week not to allow him to finish his term that ends in January.
Zelaya told Reuters Sunday by telephone from the embassy, which is ringed by Honduran soldiers around the clock, that he will stay there for as long as Brazil lets him.
Opposition candidate Lobo won the presidential vote last month but regional power Brazil has said it does not recognise the election because it was organized by a de-facto government. But it has since signalled it may consider Lobo's victory as separate from the coup and potentially legitimate.
Zelaya has also rejected the elections as a sham, but told Reuters he did not rule out talking to Lobo, a sign that he too may be willing to compromise.