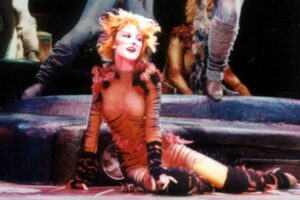 By: Lance Harrell
I had the great pleasure of attending the touring Broadway production of Andrew Lloyd Webber's musical CATS this past weekend. A unique opportunity indeed in Costa Rica and one of which I felt not enough people partook. I went to the 9pm Friday night performance and I was almost embarrassed for the country at the less than half filled venue.
The performance itself was spectacular, with flawlessly timed choreography and auditory solos that brought tears to your eyes. The over two hour performance seemed to pass in minutes.  The recitation of "Memory" by the character Grizabella was easily one of the most skilled and awe inspiring theatrical experiences I have had in the last decade. Even in the acoustically challanged Palacio de los Deportes venue, her voice was magnificent.
The performance was only tarnished by the decidedly Central American flare of the evening; concrete benches for seating, popcorn, pizza and soda vendors walking through the audience and the inevitable cell phone calls to people inconsiderate enough to not only not shut off their phone, but actually answer it and have a conversation during the show.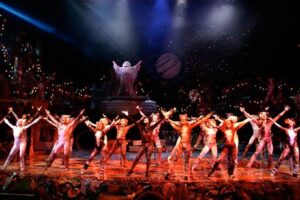 It saddens me to think of the millions of dollars that are being spent on a new soccer stadium when Broadway performances are relegated to venues that were designed for alcohol fueled raving. Costa Rica needs to make a more serious investment in high culture, the last thing this country needs is more lowbrow entertainment.
*The views and opinions expressed in this article are solely that of the author and do not reflect those of TheCostaRicaNews.com.