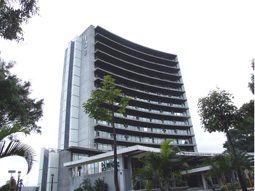 By: Lance Harrell
With the release of the new G3 lines by ICE last week, the demand for new phones was high. So high in fact that the Nokia 5800 and N97 models that were optional sold with the line were quickly gone.
James Palermo, the head of the Directorate of Customer Services, commented that this was due to the great success of these the models and because they are new to the market.
Palermo said starting next week more brands and styles of phones will be available, including Sony Ericsson, LG, Samsung and Huawei. The plan is to broaden the range of makes and models as they move through the changeover.
ICE commented that the type of phone offered will of course affect the initial cost of the plan.
The institute had on hand only 7,000 Nokia N97 and 5800 phones, according to Palermo.
As of Friday, 10,723 customers had purchased a third generation line, of which 6109 were from TDMA network users who made the migration.
In addition, some 43,000 from 2G are now equipped with a dual phone so they can use the 3G network.
The basic 3G lines cost ¢ 12,500, however the price varies depending on the services you desire.