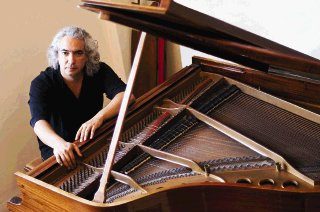 by TCRN Staff

For one week, the pianist and composer Manuel Obregón will take the unmistakable sound of his show Piano Malango to Guanacaste.
This is a concert tour that the artist will hold from February 26 to March 5 in different communities Guanacaste.
This initiative aims to rescue the cultural and environmental heritage of the province.
"During the show the history of music and traditional characteristic of this area will be showcased," said Luciano Capelli, tour producer.
For this reason, some of the presentations will be in sites that have a high historical value to the Guanacaste.
The first concert , For example, will be held the evening of February 26 in the house of Santa Rosa National Park, while the March 1 event will take place at the Museum of Liberia.