Why do we sometimes feel the need to escape from our regular lives?
When we think about the pace of life in the cities, we sometimes define it using terms like "stress", "tiredness", "strain", "anxiety" or "lack of time". At some point we started to use these terms with a negative connotation, and the only reason we think this is normal is because everyone around us is in the same situation.  It seems we forgot how to slow down. Coincidentally, when we think about the perfect rest, many people use terms like "disconnect" or "recharge".  Words related to our levels of energy.
HAVE YOU EVER GONE FOR  A HOLIDAY IN A POPULAR TOURIST SPOT, BUT END UP WITH THE SAME KIND OF PROBLEMS LIKE TRAFFIC JAMS, OR COME HOME MORE TIRED THAN WHEN YOU STARTED THE BREAK?
It's no surprise then that places that offer a getaway and an opportunity to step back from the noise and speed of cities are trending. A retreat is exactly this, a place where you can go when you are in dire need of an escape.

Attending a retreat, you can rediscover that state of calm and peace which the stresses of modern life seem to rob from you.  That is why you need a vacation that is different from the usual destinations: a Retreat.

How does a Retreat work?
Imagine a secluded place where you are not subject to those situations that require you to make decisions in seconds, where you don't need to switch constantly between your many roles, a place where you don't need to be a parent, a worker, an adviser, a student, an overachiever, and switch between all those masks in a matter of minutes.  You only need to be yourself.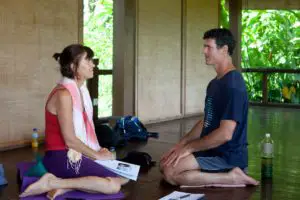 In a retreat you will find people who can help you deal with those situations that cause you anxiety, pain, and stress.  They will teach you techniques to cope with those stresses of daily life that made you feel the urge to step back from it in the first place.
In the end you'll take what you learned with you, becoming stronger, calmer, more resilient. You may learn a little bit about yoga, meditation, and eating habits. You will see yourself under a new light, shedding preconceived ideas that were harming you. Introspection is important.  Looking at yourself as an impartial observer, like a friend who gives you good advice.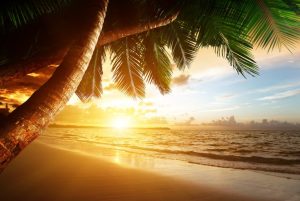 The important thing in a retreat is that you slow down, that you learn to see yourself under a new light. But for some of us, it is easier said than done. Sometimes healing from the situations that harm us mentally, physically, and spiritually require us to tap into vulnerable places.  To face fears and sides of ourselves that we didn't want to face. Remember that it is not a battle or a race against anybody, and you will learn to take the time you need.
Many people find that they forgot how to be happy, and begin a beautiful quest to learn how again. They trade their work shoes for sandals, only to find that they feel better going barefoot. The simplicity of life may shock them at the beginning, but slowly everything falls into place.  They realize that at some point they needed less, but felt more complete.
Where do you go when you need a retreat?
Have you heard that the best way to learn a language is by immersing in it completely? To visit a place where the locals speak it, and you are forced to deal with it on a regular basis. Retreats are similar.  You can attend one anywhere you are not subjected to stress. But if you can find a place where everything about it invites you to slow down, then you know you found the right spot. Costa Rica is one of those perfect spots.
Not only has it been blessed with natural beauty that will make you forget about the anxiety of a city, but the attitude of the locals is the right one for you to learn how to take things easy. Remember that their motto is "Pura vida" (pure life). When everyone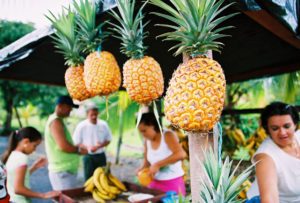 around you has a natural tendency to be relaxed, you slip into the correct mindset immediately.
This has not gone unnoticed by retreat facilitators. Many of these places are thriving, offering different kinds of healing therapies, whether you like yoga, meditation, or silent retreats.
Who should go to a retreat?
In many retreats you will find people who are similar to you, and whose life experiences will enrich yours if you take the time to listen. Who knows?  You may come back with friendships that go deeper than just sharing about your hobbies and likes.  You may come back with friends who are connected with you on an emotional level.  Just knowing they are there, even if not right next to you, brings you peace.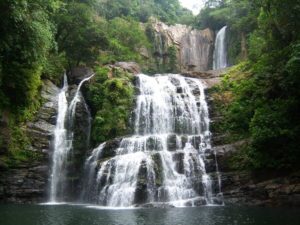 At the beginning, the activities of a retreat may seem so different from your normal routine that you will feel out of your comfort zone.  But slowly everything will fall into place, and you may realize that you are not in a strange environment.  In fact this is where you were meant to be.
Take a peek at your next retreat with this 2 hours video of relaxing music for your soul:
TCRN is committed to helping our readers find the perfect retreat.  Contact us and we will guide you to a retreat into paradise.
Join Natashia & Ashleigh Sergeant in January 2017 for a retreat on creating connection.  Click here for more info.