There is a new normal when it comes to receiving first-rate dental work at extremely affordable prices.  It's called Costa Rican Dental Tourism.  The idea behind this kind of medical tourism is not new.   About 30 years ago, before the internet boom, 'brave' Americans who lived on the adventurous side were tired of being bankrupted by their local dentist. These hardy souls took a leap of faith, and went to countries like Costa Rica to get the dental work they so desperately needed but could not afford in the U.S.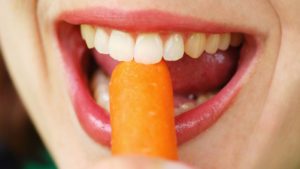 To their surprise they found dentists in Costa Rica to be well-educated, many English-fluent, operating in up-to-date dental facilities, and charging 50-60% less than their U.S. counterparts with great results.   Even after their friends proclaimed them crazy for going to Costa Rica for their dental work, they still chose to take a 'leap of faith'.  They were rewarded for their bravery by not only saving thousands of dollars, but with outstanding dental work to show for it.   Even with a successful dental outcome, many of their friends sneered that they were just lucky to get away with no major infections.  They stated that they would never play 'russian roulette' with their teeth in a foreign country. To them, it wasn't worth the money they might save to risk it.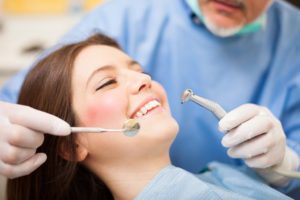 They had heard second or third-hand stories about people going to other countries, like Costa Rica, for dental work and it had not ended well. Then came the Internet.  Slowly but surely a trickle of testimonials made the news on the internet.  Stories of people who made the trip to Costa Rica for their dental work.  Stories by those who had had successful outcomes while saving multiple thousands of dollars, even after travel expenses, were shared in chat rooms. Because of the internet, more and more people could search for a dentist in Costa Rica.
Even though there were only a few dentists in Costa Rica who were net savvy, there were a few who were educated and trained in the U.S., like Dr. Mario in 1996, and who found their way onto the internet. They were the pioneers in Costa Rican dental tourism. As search engines became more sophisticated, internet users became more familiar with this new wealth of information at their fingertips.  Dentists in Costa Rica saw the trickle of patients grow to hundreds, and then thousands of new patients.  U.S. dentists could no longer rely on the 'horror story' rumors, or 60 Minutes type reporting of some dental catastrophe overseas to scare their patients.
Last year the Costa Rica Tourism Board reported that tens of thousands of Americans are coming to Costa Rica for their dental work each year, and that it expects to see an increase of 50% by 2020.  Literally, just last night, I was speaking to someone who had contacted me from a website about the dental work they needed.  This client told me that his U.S. dentist in California had recommended a treatment plan of bridges, to be supported by implants.  I responded that his U.S. dentist would probably charge him $18,000 or so for that.  Startled, he responded in a tone of voice that made me think I was too high in my estimate.  "Oh no", he said, "it will be $37,000, and will take several months to complete involving several dental specialists!"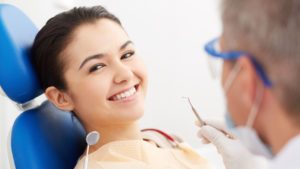 I then had the great pleasure of offering him a superior dental plan compared to what his U.S. dentist offered.  The total cost of this dental work in Costa Rica would be only $19,500.  A savings of almost $18,000, and would be completely done in ONE visit.  Even after travel expenses, he would save in excess of $15,000.  No multiple office visits to different dentists over several months. One visit with a follow-up. That's it!
If you want to see how much you can save with a Costa Rican dentist, send us your U.S. treatment plan and we will compare it with our Costa Rican dental prices. We will then email you a personalized treatment plan with our prices.  We could help make this a very nice Christmas.