The world has so many wonderful places to see and feel that it is hard to be able to see them all in one lifetime. However, every country is unique in its own right and is only waiting to be discovered and experienced. When you consider traveling, make a list of countries you would like to see first based on something they have in common.
We have prepared the list of exotic countries you have to visit to get you started, which will truly turn your travels into an amazing mix of great people, cultures, and nature.
Bora Bora
Bora Bora is an island of French Polynesia situated in one of the most gorgeous lagoons in the world. This place is an epitome of romantic paradise for many couples; newlyweds often choose to have their honeymoons in Bora Bora. Mount Otemanu, Hue and Pahia stand tall over the island which is framed by coral reefs and white beaches like Matira.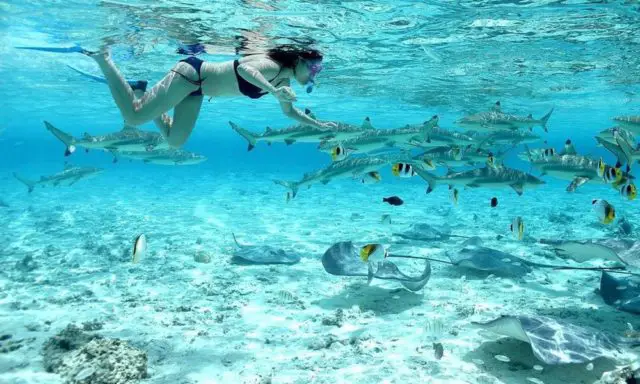 Swimmers have a unique opportunity to see in person the marine life with manta rays gliding over the divers and turtles all around the water. You can do a lot of activities on the land here as well, like hiking to Mount Otemanu, biking or taking a brisk walk in nature. Watersports are also very popular here, so you can rent a sailboat, catamaran, and even a glass submarine to truly enjoy underwater beauties.
Belize
Belize is a Central American country with Mayan ruins, jungle, and diverse wildlife. When there, you must visit the Great Blue Hole, which is one of the most desirable diving locations in the world. This underground cave filled with water after its collapse and is now the main attraction with limestone formations.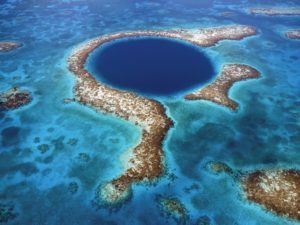 Altun Ha Ruins are left by Mayan civilization and consists of temples and tombs which visitors can explore. When it comes to wildlife, Bacab Eco-Park is a safe environment where you can horseback to the jungle and observe birds or kayak down the river. Small and comfortable hotels in Caye Caulker will give you an opportunity to feel the local tradition and culture by going dancing and fishing.
Thailand
Thailand is one of those places that you simply cannot miss since it is the combination of affordable stay and wonderful sightseeing possibilities. People are friendly and like to smile, so that is why this country is called The Land of Smiles. Food is not only healthy but made of the fresher local ingredients, and since the offer is really rich you will not eat the same dish twice.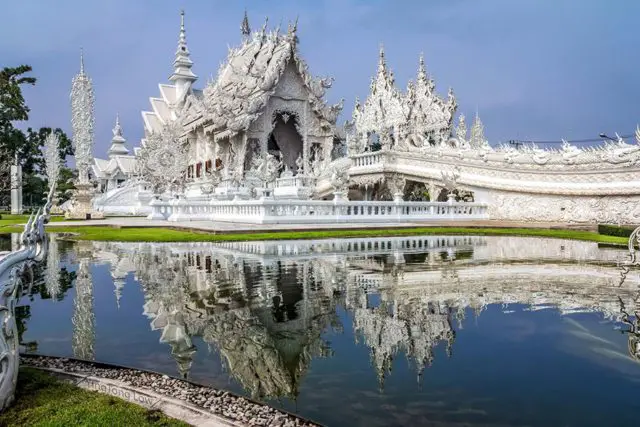 Bangkok and Phuket offer a vivid urban life, while islands are more for those who seek some tranquility to rest from the city chaos. Koh Tao, Surin Islands, and Chumphon are the best places to dive where you can see sea turtles and underwater corals. With 40,000 Buddhist temples, you will have quite a spiritual experience at Wat Phra Sri Sanphet and Wat Rong Khun, the latter being the White Temple as thought from fairytales.
Nepal
Nepal is the country in the Himalayas that has so many things happening at the same time that you will certainly have an active holiday here. Kathmandu is both the urban center and city that will impress you with its Buddhist temples, like Swayambhunath, which dozens of monkeys call home. Everest is too demanding to climb, but you can book a flight and see it as closely as possible.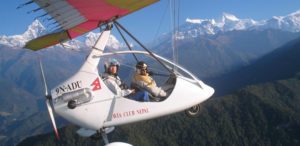 In Pokhara, you can go paragliding, which is one of the best places to do so in the world due to the favorable weather and stable thermals. Chitwan National Park offers a vivid Jungle Safari at 415 meters above sea level with rhinos, elephants, and Bengal tigers. To truly meet the local culture, visit Panauti Homestay run by local women where you can learn firsthand about Nepal's tradition.
Ireland
Ireland is a mystical place that will charm you with its nature, deep cultural values, and legends. Its most northern part Malin Head and southern one Brow Head will show you the temperamental Irish waters and mountainous landscapes. Ranked as one of the most beautiful places in Ireland, the Dingle Peninsula -with green pastures and sheep- will let you feel the Irish country life.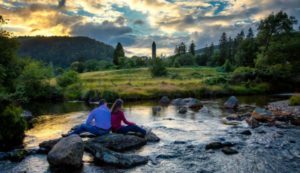 Killarney National Park is the first of its kind in Ireland and includes lakes, woodlands, and mountain peaks expanding over 102.89 km2 ecologically diverse area. If you want to experience Celtic culture more profoundly, go to Newgrange during Winter Solstice to observe how sun dramatically illuminates the druid chambers.
Australia
Australia is a whole continent full of beautiful landscapes and rich culture, which takes care of its environment and has a lot to offer to visitors. The Pinnacles, a limestone formation in Nambung National Park will make you believe you are on Mars, while Cocos Keeling Islands are a true tropical heaven. If you want to learn surfing and enjoy amazing marine life, then Australian beaches like Whitehaven Beach and Burleigh Heads Beach should be on your travel list.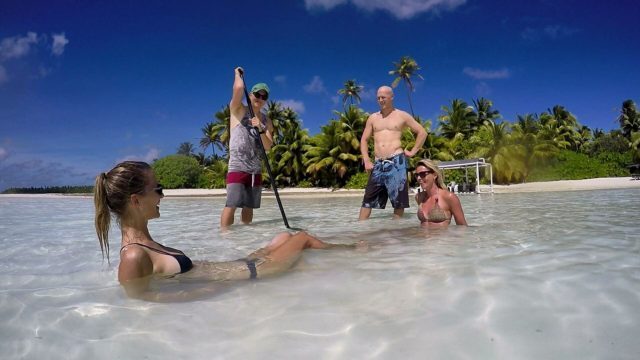 But cities do not fall behind with an amazing offer of fusion cuisine, cultural events, and sights. Although Australia is a tad expensive, you can find affordable apartment rentals Sydney offers to be at the center of things, or choose a Brisbane suburban accommodation for peace and quiet. There are even some unusual accommodations, like Coober Pedy in South Australia where you can stay in the Underground Hotel.
Costa Rica
Costa Rica is the country with high-life expectancy and big eco-friendly plans like becoming carbon neutral by 2021. The rains make this country green and rich with wildlife, so make sure you schedule a tour in the jungle. It has 13,000 plant and 4,500 butterfly species which can make a hike through the jungle like a walk through an otherworldly landscape.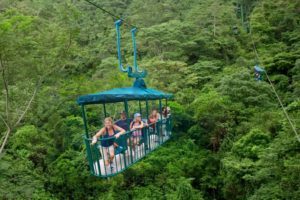 With 300 different beaches, you will have a wonderful time enjoying the Pacific and the Caribbean coastlines. Accommodations vary in price, but resorts overlooking the Arenal Volcano or rainforest on the Osa Peninsula are well worth the price. Indeed, this is one of the happiest countries in the world so you will experience the true "Pura Vida" here.
Venezuela
Venezuela is a particularly interesting country for the development of ecotourism or adventure tourism. Its main destinations for adventure are the Canaima National Park, Los Llanos region (which has exuberant biodiversity areas), the Amazonas State, and La Tortuga (an uninhabited island), among others. The relatively low-cost of transportation, due to the very affordable price of gasoline with regard to the US dollar, favors the mobility of tourists. These places are recommended for those visitors in search of risk, adventure, and experiences other than conventional tourism.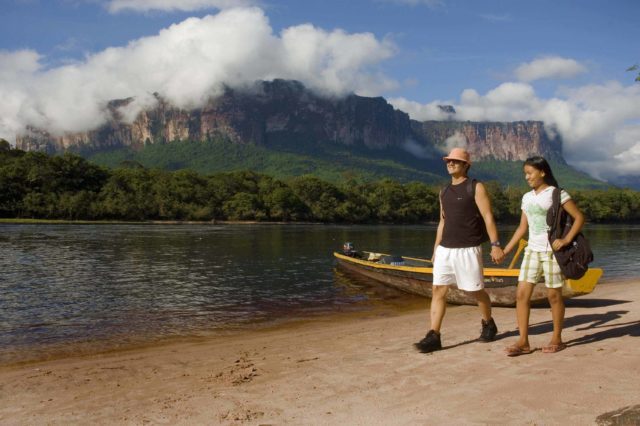 Venezuela also stands out for the contrast of its landscapes, which combine jungle, beach, and mountains. The Isla de Margarita, the Los Roques archipelago, the Orinoco River delta, the Amazon, and the Canaima National Park -with Mount Roraima- are its most beautiful ecotourist destinations.
All in all
These and more exotic countries are out there waiting for you to visit and experience their cultural and traditional values. So, book a flight and plan your next trip to one of these locations, and begin an adventure to meet different worlds and their incredible landmarks.