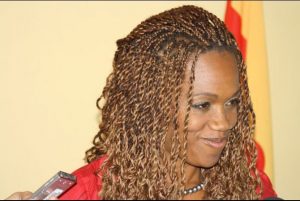 Epsy Campbell full-year tour until the convention – costing 15 million colones, but for now, has only collected 1.45 million colones raised so far by the frontrunner of the Citizen Action Party (PAC), to finance their activities, thanks to the donation of 12 people.
Campbell had said she would have the support of 100 people who donate each, 150,000 colones and, with that, to achieve the target of 15 million to pay the costs. Meanwhile, the agency, the trailer and other services, were on credit.
Since last February 15, requested a list of 100 people of which Campbell spoke at the conference which gave after visiting the house of Otton Solis, which funded this first step in the fight for the presidency of the Republic . However, the list was given until four days ago.
In the list you can see well-known names and some not so, as the former deputy and former chief campaign Otton Solis, Francisco Molina, who contributed 150 000 colones. Additionally, you can mention Alex Stone (100,000 colones), Alfredo Hasbum (100,000 colones), Ann Mc Kinley (100,000 colones), Berny Venegas (150,000 colones), Luis Campbell (150,000 colones), Mauricio Ortiz (150,000 colones), Paul Diaz (100,000 colones), Renato Víquez (150,000 colones), Ruth Montoya (100,000 colones), Victor Morales (100,000 colones) and Wagner Venegas (150,000 colones).
This is the second time that Epsy Campbell has made run as presidential candidate for her party, the first time was against as a candidate Otton Solis, in periods before the 2010 elections. She was also nominated for vice president and deputy.
The Costa Rica News (TCRN)
San Jose Costa Rica