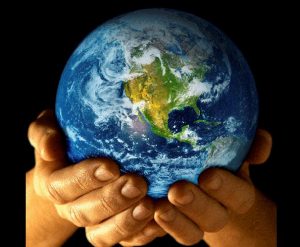 Representatives of UN agencies and the governments of France and Costa Rica held a meeting this week to look for ways to include environmental sustainability in the global development agenda from 2015.
The meeting in San Jose is part of a comprehensive consultation, covering meetings in 100 countries and citizen participation through the Internet, to look at development proposals on environmental issues, food security, access to water and to reduce poverty.
The Administrator of United Nations Development Program (UNDP), Helen Clark, said in a press conference that "the world will not be able to sustain social and economic progress if the environment is destroyed."
"It is essential now move from speech focused (to action) on the balance between growth, poverty and the environment, one that focuses forward in the three strands together," said Clark.
Representatives from New Zealand explained that the "ecological crisis" is a constraint to development, but it also opens the opportunity "to make a leap forward."
"Having a new, shared vision of humanity will help us meet this challenge. Make no mistake no doubt that this limitation is a unique opportunity to bring more meaning to progress," he said.
For his part, Minister of Environment and Energy of Costa Rica, René Castro, said that this initiative allows people to review and make proposals for global sustainable development, but called for action "and not stay only in the discussion ".
"Countries have to answer not only what we will not do, but also what we are going to do. For example Costa Rica has decided to say 'no' to oil drilling and open pit mining, but we responded that we will produce energy future, "said Castro.
For its part, the special envoy of France, Nicolas Hulot, said that if the real objective of the countries to reduce poverty and improve social welfare, a priority must be to "solve the environmental crisis."
"It's time to take a fresh look to review everything we have done and that led us to the current crisis," the French official, who is making his first foreign trip to Costa Rica.
The conclusions drawn from the global conversation that will take place this year, will be transferred to the Secretary General of the UN and world leaders, including the High Level Group on the Development Agenda Post-2015.
The Costa Rica News (TCRN)
San Jose Costa Rica