There are different kinds of radishes. Although they are diverse in terms of shape, size, and color, they are equally rich in vitamins, and this advantage invites us to eat them often, as they are a fortifying and healing food at the same time, The healing power of radish is especially appreciated.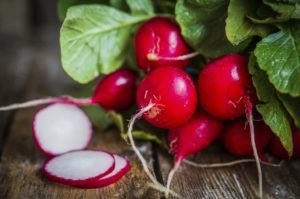 Solvent medium
TIP: Get our latest content by joining our newsletter. Don't miss out on news that matter in Costa Rica. Click here.
The juice of radishes fights poisonous substances, that is, it cleans the organs of foreign substances. Its effect is so powerful that it cures completely any kind of a persistent cough and also hoarseness, bronchial catarrh of the chest, lung, stomach, and intestines.
It will always be optimum in its solvent and healing effect. Radish juice is also very diuretic. It is also great for curing dropsy, to which it cures successfully.
How can a cure with radishes be prepared?
The preparation of this remedy is simple. You can choose between the raw or cooked juice, that is to say, after having grated the radishes the juice is squeezed, mixing it with honey and cutting the radishes in slices, adding a little water and cooking them, after having obtained the juice, honey is added and it is left to boil. Take a teaspoon or spoonful of this juice every hour, but never at lunchtime.
The juice is obtained even more easily by adding lemon juice to the grated radish and letting it rest for some time. Then squeezing later. One spoonful is taken from this juice every hour. The effect of raw radish juice is excellent against diseases of the gallbladder, constipation, urine disorders, rheumatism, arthritis, and gout, among others.
Black winter radish
This is grated, and the juice is squeezed. Taking every hour a teaspoon of this juice will achieve the desired effect. Juice is also a great preventative against diseases. Even today there are people who drink up to 2 or 3 times a week half a cup of radish juice to prevent many kinds of diseases.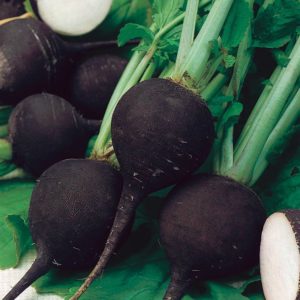 That same juice has a powerful effect on chronic constipation. In this case, it is not necessary to squeeze the juice. Instead, they are eaten raw without salt, maybe with a little oil and lemon.
We have already mentioned that radish also has a diuretic power. That is why it is prudent to constantly use radish against rheumatism, arthritis, and gout, as well as a preventive remedy against the same diseases. The effectiveness against kidney stones is due in large part to its alkaline power that, enabled, to successfully fight this disease caused by the accumulation of uric acid.
It is known that 95% of all chronic diseases are caused by the accumulation of foreign substances, such as uric acid, so there is a vast healing array for the various kinds of radishes. And also for us who have the freedom to use them as a means of healing, according to our desire.
Midget radishes
When their season comes about, they are a cheap source of vitamins and minerals. Therefore, its abundant consumption is of great importance for the fortification of the blood cells and of the nerves also the conservation of the organism's vitality
Horseradish
As food, it is not known by most people here in Latin America mostly among people who have lived in other latitudes. If its great curative value were better known, then it would be planted everywhere and sold in all the markets.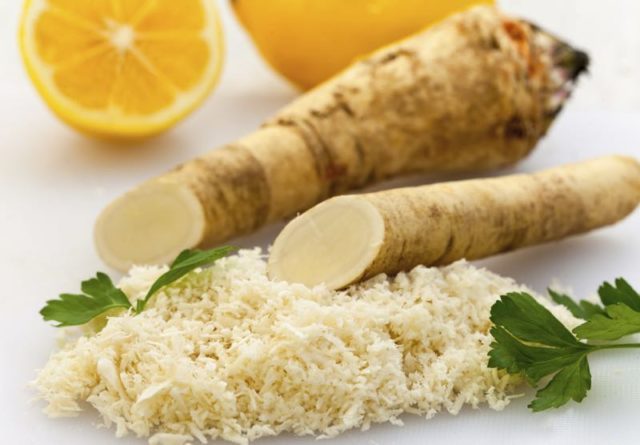 Although its strong ester oil makes the eyes cry when preparing it, this small nuisance should not be a reason to avoid this very curative and nutritious food.
Its preparation is simple. The raw horseradish can be prepared in a simple way as a healing medium, shredding the number of radishes needed, putting it in a glass and then covering, so that no air goes in, previously pouring a little lemon juice. In this way, the horseradish is preserved for some time, keeping it in a cool place. It can be used for sandwiches, salads, sauces and other dishes.
Those who still add onion and garlic juice do not make a mistake. Preparing and eating it fresh and natural gives it even better flavor. In this case, only the amount needed just for a meal is grated, adding the lemon juice and the other ingredients.