The traditional picadillo of Chicasquil, the largest in Costa Rica, is one of the activities most awaited by the people of Escazú during the festivities of San Miguel Arcángel, patron of the central district of this canton.
The activities will take place in the Central Park of Escazú, starting at 10:30 am this Sunday, with a maroon and masquerade. Afterward, there will be a talk about the cultural and food importance of the girls. From 2:00 pm you can also enjoy a concert with marimba.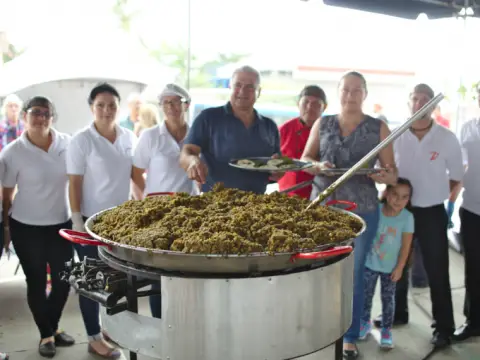 The chef Cristina Herrera explained that they accumulate 6 years doing this dish. The Municipality of Escazú carries 5 bags of Chicasquil, a plant that comes from a fast-growing tree also known as chaya or spinach tree. It is added 500 chayotes, 30 kilos of meat, and 3 meshes of potato.
Chicasquil picadillo is a custom in the menu of the homes of Escazú. The mayor Arnoldo Barahona said that with the rescue of these traditions, the culture, the roots, and the appropriation of public spaces in the canton are strengthened.