By Martin LeFevre, TheCostaRicaNews.com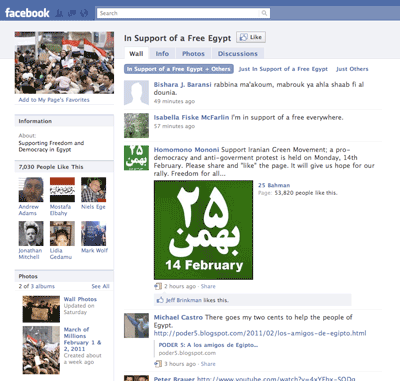 A revolution is going on in the Arab world, but there's a deafening silence from the world's top international body, the United Nations.
The first peep out of the ostensible president of the world, the meek Ban Ki Moon, mimicked the professed president of the world, Barack Obama: "The voice of the Egyptian people has been heard." OK, now what?
The passion and intelligence, the peaceful action and determination of young people in Egypt have injected hope into a new generation, and into humanity generally.
What is the meaning of this revolution for developing and developed countries alike? Have national governments and international institutions become secondary to organized social media? Finally, how is the UN, with its vast apparatus, going to respond to these developments?
The University for Peace (Upeace) in Costa Rica is the only institution under the UN umbrella that is authorized to grant degrees at both the Master's and Doctoral levels. Having spoken with a number of its professors and administrators in the past year, I couldn't discern any new insights and ideas coming out of the UN's only university.
I asked a number of Upeace profs whether their university could help midwife genuine reform of the United Nations, and usher in an authentic global order. Though a very small university, having only about 200 students, people come from at least 55 countries, making it one of the most diverse colleges in the world.
Couple that with the fact that Costa Rica is one of the very few countries in the world to have abolished its army, and Upeace would seem to be uniquely positioned to produce cutting edge political insights and ideas.
Unfortunately, though professors proclaim it an excellent place to work, with more academic freedom than in America and Europe, few people outside Costa Rica have even heard of Upeace, much less know of any significant achievements that have emanated from the university. Perhaps that can change now that the world's political landscape is shifting.
If the Egyptian revolution is placed in an Arab and Islamic context however, it has little meaning for human consciousness.
At this point in human history, the only revolution that really matters is the revolution in human consciousness that changes the disastrous course of humankind. Does the Egyptian uprising mark it's beginning, or is it just a flash in the pan?
A joke that was texted around Egypt and out to the world during the celebrations after Mubarak and his regime stepped down, went: "From Tahrir Square to our brothers in fellow countries … is there anyone who has a president bothering them?"
Egypt has shown the world, through its leaderless uprising, that there can be a peaceful revolution from below. In a fundamental sense, that is one of the biggest revelations from the Arab revolt.
Are leaders even necessary anymore? Even the best political leaders in the world, such as Barack Obama and Ban Ki Moon, have become followers of events, not captains or catalysts for them. Even so, as we see with Egypt, direction has to come from somewhere.
An Egyptian activist I spoke with said, "a natural intelligence is awakening." I don't know if that is true or wishful thinking, but something else he said really rings true: "People in crisis, with a non-personal goal, become very good citizens, caring for each other, keeping order, no crime, cleaning the streets, and so on."
The overwhelming tendency in the West is to see the events in Egypt as being local or regional, having little to do with us. At best the vast majority of Westerners think it's an Arab political and cultural phenomenon, one that may or may not positively affect the attitudes and policies of non-Arab countries.
However, both the global nature of our rapidly changing world (characterized and catalyzed by the new technologies) belies such an attitude.
As one writer put it, "anyone wanting to teach a course in 21st-century politics should begin in Egypt, where the power of real-time flat Web-savvy organizations over ponderous hierarchies has just been illustrated." By 'flat' he means borderless, without reference to the contexts of country, culture, and religious tradition.
Even so, those old contexts remain as recalcitrant as the Mubarak regime, with particular countries and traditions framing the thinking of most intellectuals and ordinary citizens alike. That's the real regime that may be falling.