Ileana Alfaro, TheCostaRicaNews.com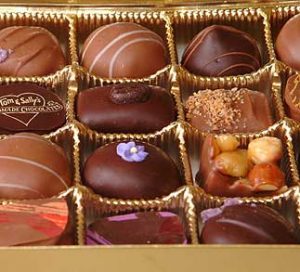 Chronic UV exposure is the main cause for premature skin aging and cutaneous carcinogenesis. UV exposure generates free radicals in the skin and depletes the skin's endogenous antioxidant system, resulting in sunburn, aging and cancer.
Topical and systemic administration of antioxidants such as vitamin E and C has been shown to protect the skin against ultraviolet's (UV) harmful effects.
In recent years the beneficial effects of dietary cocoa polyphenols have received increasing attention from both nutritionists and scientists.
Cocoa beans fresh from the tree are rich in flavanols (epicatechin and catechin) that have antioxidant capacity, even better than the so-called "super foods" such as green tea, pomegranate, goji berry, and blueberry.
The final flavanol concentration of finished food products derived from cocoa depend on the origin of the cocoa bean, growing conditions, post-harvest handling, and manufacturing process.
Unfortunately, during conventional chocolate making, the antioxidant capacity is reduced due to the use of very high temperatures. To obtain a chocolate rich in flavanols, it must be processed with a gentle technique such as Articoa. This was demonstrated in a study by Williams et al. from School of Management and Science in London University of the Arts.
The underlying mechanism of action of cocoa is its anti-inflammatory and antioxidant activity. The flavanols can modify the production of pro-inflammatory substances that induce erythema. Cocoa flavanols have been demonstrated in animal models to improve cognitive performance in aged individuals and increase lifespan.
In human subjects flavanol-rich chocolate improved cardiovascular risk factors including cholesterol, blood pressure, insulin sensitivity and endothelial function.
Cocoa consumption has been shown to improve cutaneous nutrient and oxygen delivery, hydration, and surface roughness.
With regard to topical application of high flavanol concentration cocoa extracts, it improves collagen.
In summary, high flavanol concentration chocolate protects the skin from harmful UV effects. Reduces sunburn risk, extrinsic skin aging and skin cancer due to its antioxidant capacity.