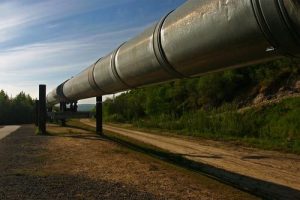 A proposed pipeline running from Mexico to Colombia was one of the topics discussed at the last summit of the Central American Integration System (SICA) and the United States as a solution to power generation.
The Minister of Environment and Energy (MINAE) René Castro said that discussions for the option of a gas pipeline Mexico to Colombia and throughout Central America, will begin in the month of between Washington with the Inter-American Development Bank (IDB) between the public and private sectors to analyze options.
Castro said the IDB will be responsible for exploring the real possibilities that exist to place a pipeline between the countries.
According to the Minister, some countries would be willing to invest, so countries could have 100% ownership by the private sector, in other countries 100% owned by the State or a combination of both state and private investment.
As for clean energy, Castro stressed the need to have an energy transition away from fossil fuels to clean energy.
[Source: CRHoy.com]
The Costa Rica News (TCRN)
San Jose Costa Rica