Nestled along the valley of a stunning, oyster-shaped bay and surrounded by abundant forests on the southern tip of the Nicoya Peninsula, sits the small and tranquil town of Tambor. Though not as well-known as its neighboring tourist towns, Montezuma and Santa Teresa, Tambor is still a relatively undiscovered gem and emerging ecotourism attraction for nature lovers.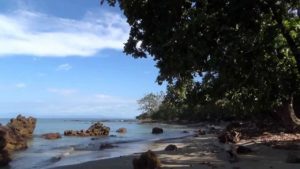 The picturesque bay is named BAHIA BALLENA (Whale Bay), after the large numbers of humpback whales which used to swim, feed and bask in the water during the rainy season. Fortunately, the whales are returning in increasing numbers, in addition to other wildlife. Playa Tambor itself is also an ideal location for families, with gentler waves and smooth sand that makes the 5.8km beach safe and ideal for swimming, kayaking or paddle-boarding.
The region of the Nicoya Peninsula has been identified as one of the five BLUE ZONES in the world. First coined by Dan Buettner, a "blue zone" is a special region in the world where the local population displays higher life expectancy, longevity, and health. He discovered that the world's longest-living people share similar characteristics in both lifestyle and the environment around them.
Tambor offers many enticing spots to observe and enjoy wildlife, as well as a charming local fishing village. Both Bahia Ballena and Playa Tambor abound with life because it has six rivers that drain into the bay from the surrounding lush mountains, including the largest river, Rio Panica.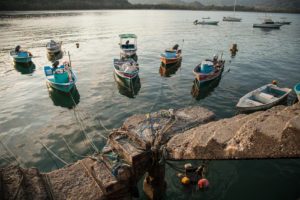 In this area, top nature activities include:
A new and modern hatchery by Tambor Bay Turtles, a local organization dedicated to preserving and increasing the numbers of the endangered Olive Ridley turtles. During turtle season (July to the following February, they accept volunteers and frequently showcase turtle releases to the public on the beach.)
Watch Scarlet Macaws nest naturally along the beach and frequently perch at the luxurious Tambor Tropical Beach Resort.
Multiple birding trails, where you can spot over 300 species of birds along the Panica River and many other native species including caiman, armadillos and howler monkeys.
There is also a lovely hiking path by the fishing village, that in low tide will wrap around and bring you to the famed "Jesus" tree. The infamous tree is named for its appearance when the tide is high. The water engulfs the rocks and roots, making the tree appear as if it's walking on water, all by itself. Be sure to also stop by the Tambor Fishing Village, where local fishermen venture out daily for the sumptuous catch of the freshest and tastiest fish varieties including mahi-mahi, sole, shrimp and more.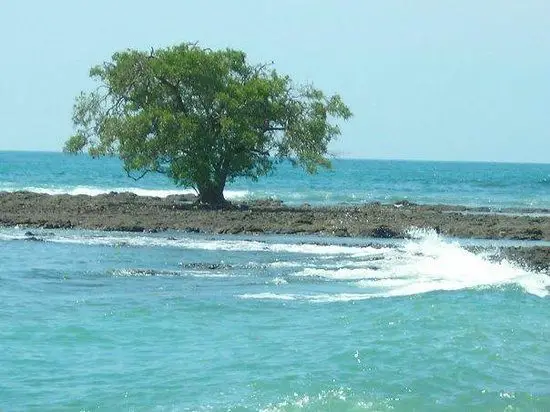 Tambor is the ultimate destination for nature-lovers wanting a peaceful, uncrowded experience of the genuine beauty and diversity of this country.
For more on travel info to Costa Rica including best prices and packages CONTACT US