The Costa Rica News (TCRN) – In January, a hurt toucan named Grecia who lost the upper half of his beak, got the compassion and sympathy of all of Costa Rica. A campaign was initiated.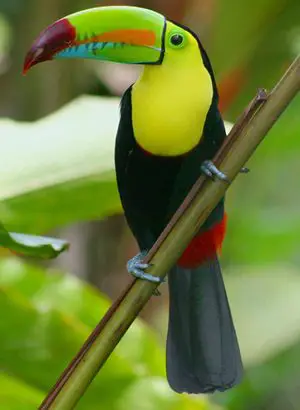 After the bird was attacked by a group of young people who broke its beak with a wooden block, the injured animal was put under the care of the animal rescue center, Zoo Ave.
According to Guisella Arroyo, the director of the institution, the animal is stable, but it will take more than a month to recover. The animal rescue center, located in Alajuela, receives about 3,000 abused or orphaned animals per year and manages to take care of all of them.
As this case attracted a lot of attention among the Costa Rican population, different national companies who specialize in modeling and printing three-dimensional models are trying to design a new artificial beak for the toucan. The prosthesis is supposed to help the young bird to achieve self-sufficiency. At the moment the bird is dependent on the attendants in Zoo Ave to feed him and give him the proper medicine.
A campaign called "Un Tucan por el tucan" was established to raise money in order to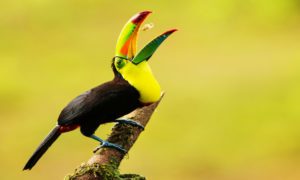 support the zoo in taking care of Grecia and for the creation of the prosthesis. The campaign is supported and promoted by the former Minister of Health, María Luisa Ávila, who in recent days has made public her dismay over these acts of violence. The idea is not only to collect money but also to call attention to the problem of animal abuse and create awareness about this topic amongst the Costa Rican population.
Due to the intensity of the injury, the toucan will not be able to return to his old habitat. But thanks to the donations and the dedication of Zoo Ave and the gracious 3-D printing companies, Grecia will adapt to his new environment much easier and probably regain quality of life.
By Lukas Wesenberg
The Costa Rica News (TCRN)
San Jose, Costa Rica