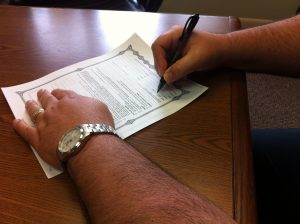 The Costa Rica News (TCRN) – The 57 candidates for deputies by the FA on Friday signed a series of ethical compromises that should govern if they were elected to form the Legislature.
Applicants commit to abide by all the provisions of the statutes of the FA and, otherwise, would have to renounce his candidacy, according to the explanation of the campaign manager, Rodolfo Ulloa.
TIP: Get our latest content by joining our newsletter. Don't miss out on news that matter in Costa Rica. Click here.
One of the agreements is to respect democracy and the Constitution, law and institutions "defending national interest against neoliberal globalization sign", according to the Statute, among other things.
The Costa Rica News (TCRN)
San Jose Costa Rica