The Costa Rican Chamber of Commerce has just announced losses of more than US$ 10 million and increases in operating costs of more than 70% due to the internal conflict in Nicaragua. Costa Rica, a country whose booming agricultural and manufacturing sectors primarily depend on the export of its products by land to foreign markets is being affected by that factor.
Moreover, due to the very serious and violent social conflict that is currently taking place in the neighboring country -and since main roads are a must for the country's exports- have now come to an almost complete halt.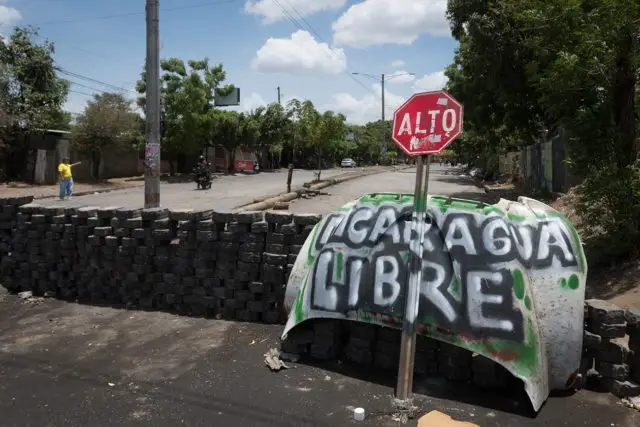 The shipment of these goods mainly destined to the nations of Central and North America has been paralyzed. This situation is resulting in the need by the export sector to use alternative ways to send their products to these international markets, which -by the geographical location of Costa Rica– are necessarily made by air and maritime transport.
In consequence, it is substantially and exponentially increasing the operational costs and the billing structure of the merchandise that, implicitly, generates the risk of unfeasibility of commercialization.
It all happens, in the first place, due to overpricing in relation to the competition of the same goods by other countries that are not affected by the situation. Secondly, there is a kind of retention of these goods in Costa Rica, waiting for the adverse situation to be solved but which, in turn, generates unpredictability with the time factor in respect to the expiration of many perishable products.
Both the Government and the business community of Costa Rica are afraid that the aforementioned external factor, due to the serious economic consequences that this situation is producing -especially if becoming long-termed- could generate losses of more than US$ 10 million.
Therefore, the Costa Rican chamber exhorts all parties at conflict in the neighboring country to put an end to the violence. That may be achieved by establishing a constructive peaceful dialogue within that nation's constitutional framework, according to the in-force international agreements subscribed.