Sometimes when we look at rankings we only care the position our country is in. Many times the list doesn't mean much by itself, people just judge if making the list as good or bad. Over-simplifying things takes the actual meaning out of it and, in consequence, the score or ranking's goal. In this case, we'll talk about prosperity.
Prosperity is a condition of well-being and success, that actually should speak for itself. But the definition is commonly associated with economic welfare. If we're ok economically, everything else is all right. Such philosophy may fall to misinterpretation and lead into being too materialistic. Citizen Kane is a good example on this.
So when Forbes says that Costa Rica leads the region in prosperity, would they mean it in business and economic terms? The question is: Can it mean that Ticos are prosperous in some other way as well? Is prosperity is exclusively associated with money?
What does Forbes say about prosperity?
The magazine guides itself by the Legatum Prosperity Index. This takes into account nine aspects that as a whole define prosperity and only one refers directly to economics. Moreover, the ranking even includes 'Natural Environment' as one of the items. Currently, Costa Rica's best score among the items is 'Personal Freedom', it ranks as 19th in the world.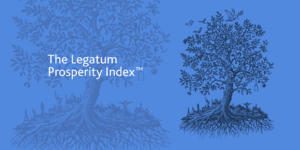 'Prosperity is more than just the accumulation of material wealth, it is also the joy of everyday life and the prospect of an even better life in the future. This is true for individuals as well as nations', says the Legatum Institute. The Institute presents itself as a charity registered in the UK. They work on understanding, measuring, and explaining the journey from poverty to prosperous societies around the globe.
Forbes 2016's Prosperity Ranking says that Costa Rica is placed 29th on the list and second in Latin America behind Uruguay. The second Central American country in the list is Panama, placed 39th. It's notable that both Latin American countries surpass more developed nations like Poland and South Korea.
New Zealand tops the list that includes 149 countries, followed by Norway, Finland, and Switzerland. The item list is formed by Economic Quality, Business Environment, Governance, Education, Health, Safety and Security, Personal Freedom, Social Capital, and Natural Environment.
Costa Rica's global prosperity insight
According to Legatum Institute, Costa Rica's economy ranks 62 in the world. It makes sense when you think about it because the nation is economically tourism-dependent. This allows growth in other areas but the truth is that Costa Rica's isn't – and won't be soon – a force in economic GDP or productivity.
In Business Environment, the list places Costa Rica in 38th place. Being in the top 40 and 4th in Latin America proves that big companies and enterprises believe in the nation. When Apple or Starbucks think about expanding in Latin America, being in Costa Rica is almost a no-brainer.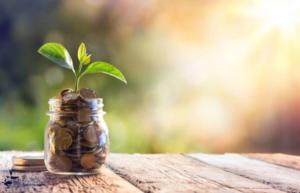 Governance means how laws are applied in a country, it also includes people's participation in politics. Costa Rica ranks 31th in this item, this especially contributes to social welfare because people feel like their opinion matters and laws are enforced.
Education in the Prosperity Index bases itself on access to education, quality of education and human capital. It's not enough giving good education to the majority of people but making them productive for the economy as well. Entrepreneurs can develop in Costa Rica through the use of Pymes or small and medium businesses.
Health in the ranking dictates how basic healthcare in a country works. It also includes preventive care and health infrastructure. CCSS is Costa Rica's Social Security and in most cases works for the majority of locals, foreigners can benefit as well. The nation ranks 33st in this item.
Personal Freedom is a variable that describes the social tolerance, legal rights, individual freedoms. Costa Rica is a progressive country where people can be themselves without social harassment. Ticos ranked 19th in this item. It's the highest they get in any item that the list takes into account for ranking total prosperity.
Bottom Line
Modern societies that make the difference do so not because of the money they produce but they're measured in other different ways. It's nice seeing that Costa Rica's prosperity grows accordingly with the world's standards. It currently lacks the economic power that Panama has but instead compensates in freedom for their people, health, and environmental awareness.