Costa Rica is the 4th most competitive country in Latin America, according to the Global Report of the World Economic Forum 2018, published this Wednesday in Geneva, Switzerland. This study makes an analysis of the set of institutions, policies, and factors that determine the level of productivity of an economy. In the country, it is supported by the Latin American Center for Competitiveness and Sustainable Development of the INCAE Business School, a regional partner of the World Economic Forum since 1999.
Out of a total of 140 countries, Costa Rica ranked 55th, occupying the highest position in health in the region. Within the areas that have greater distance against the best in the world is the development of the financial market, business dynamism, and the ability to innovate.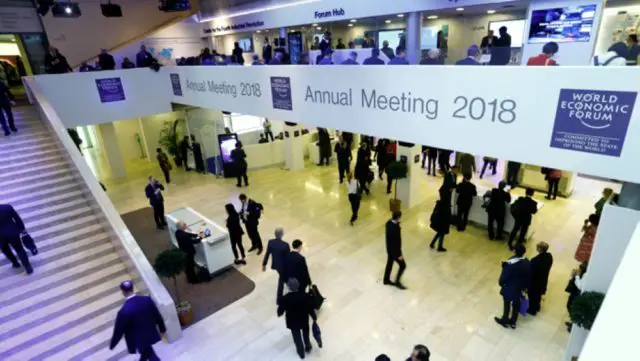 The United States is the most competitive economy of the 140 countries evaluated, followed by Singapore and Germany. In Latin America, Chile has the leadership, followed by Mexico and Uruguay. The ratings for the 2018 report were built on the basis of national statistics and those of international organizations, and the Executive Opinion Survey of the World Economic Forum, which is carried out by more than 14,000 entrepreneurs around the world.
Many factors affect competitiveness
For Francisco Gamboa, executive director of the Chamber of Industries, the results show that Costa Rica is competitive when compared to Latin America, such as the OECD. "As expected, in the pillar of Macroeconomic Stability we are in the 85th position, due to our very worrying situation of the Government's finances", said Gamboa.
The industrialists are also concerned about the positions in several variables in which Costa Rica is on the average table below: Availability of venture capital (position 97), Financing of SMEs (position 92), Time to start a business (position 105), Cost to start a business (position 77), Quality of research institutions (position 92), Homicide rate (position 123), Regulatory burden (position 124), Quality of roads (position 124), Efficiency in ports (position 89), Non -tariff restrictions (position 107), and Active employment policies (position 99).
"The challenges for the country are enormous, we must move urgently to give relief to the situation of government finances, to give way to the implementation of actions and policies that give us more 4th Industrial Revolution", added Gamboa.
Precisely, the study with a new methodology focused on the 4th industrial revolution, which tries to measure how prepared the countries are to take advantage of the benefits and face the challenges of this revolution.