Costa Rica is a beautiful, small-sized Central American country, mainly known for its lush rainforests and beautiful beaches. Here are some interesting facts and figures about it:
Education
Costa Rica's literacy rate is 96%. There are over 200 private schools registered with the Ministry of Education, most of them are bilingual (English, German, French or Hebrew), and offer worldwide recognized programs such as the Advanced Placement (AP) and the International Baccalaureate (IB). There are also over 50 universities in Costa Rica, some are the University of Costa Rica, the National University and the Universidad Estatal a Distancia.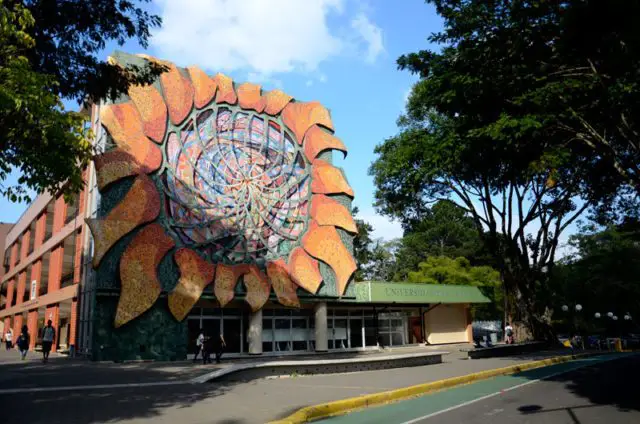 Ecology
The term "Costa Rica" appears for the first time in 1539. The name was given by the Spanish conquistador Francisco Fernandez de Cordoba, to illustrate the richness of flora and fauna that had impressed him so much during his stay. In spite of its size, Costa Rica is considered one of the 20 countries with greatest biodiversity in the world (about 5% of the world's total) and 26% of the country's land has been set aside and turned into protective parks and reserves, the largest system, relative to its size, of any Latin American country.
Tourism
Tourism is Costa Rica's leading industry with over 2 million visitors arriving each year. With its cloud forests, wildlife reserves, and tropical beaches Costa Rica offers a little something for every traveler. Nature seekers will find themselves at home here. Inland, the forest-covered mountains offer their own adventures, from volcanoes and waterfalls to ziplining, and wildlife viewing.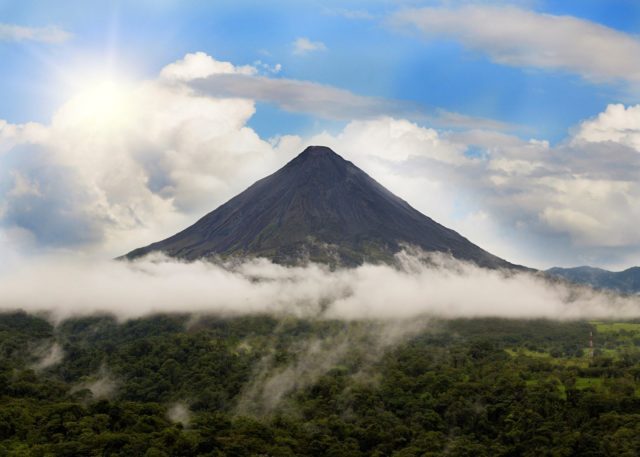 The country also has a well-developed and booming ocean sports industry. Surfers and divers from all over the world visit magnificent spots as El Potrero, Roca Bruja, Pico Pequeño, Callejones, Mal País, and Puerto Viejo every season. Other water sports such as snorkeling, canoeing, kayaking and whitewater rafting are popular.
Health Care
Universal social security and healthcare coverage in Costa Rica was founded in the 1940s and is a great source of pride for Costa Ricans. The organization that governs all public healthcare and welfare benefits in Costa Rica is known as La Caja or Caja Costarricense de Seguro Social (CCSS).
While the public system is generally perceived to offer satisfactory medical care, many foreigners and Costa Ricans choose the private system to avoid long queues and to have the freedom to choose their own family doctor.
Coffee
The country is one of the major producers of coffee in Central America. Thanks to the rich volcanic soil, high altitude, and a cool climate, Costa Rica is well-known for its gourmet coffee beans with the famous Tarrazú considered among the finest beans in the world. The "Grano de Oro" has played a pivotal role in Costa Rica's economy since the 1700s. Coffee revenues did contribute to the modernization of Costa Rica. It helped build a railroad to the country's Atlantic coast and construct the National Theater in San José.
Nowadays 90 % of the coffee is exported, with the revenue accounting for around 11 % of Costa Rica's export earnings. Along with bananas, coffee is perhaps the most famous Costa Rican export.
"Pura Vida"
The national slogan, it can be translated in many ways such as "full of life," "this is really living," "this is the life," "awesome"", and it is a synonym of "Hakuna Matata". Pura Vida reflects the relaxed lifestyle of Costa Ricans. Foreigners can hear this Spanish expression in informal settings as a greeting, a farewell and as a way to express gratitude or satisfaction.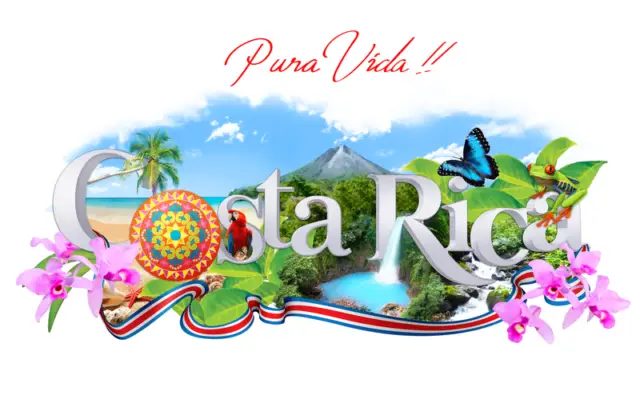 It can also refer to someone who is nice and friendly. "Pure life" can be found on every sort of product imaginable; from colorful shirts to tie-dyed pants, key-chains to mouse-pads and pens.
Real Estate
Real Estate has played a huge role in Costa Rica's economy and its development over the last decades. Real Estate has always been in high demand especially due to foreign buyers along the coast. Costa Rican laws grant foreigners favorable ownership rights, the same ownership rights as it grants nationals so buying real estate here is more favorable than most other Central and South American countries.
History
Costa Rica is the only country in the Western Hemisphere without a standing army or military forces of any kind. On December 1st, 1948, President José Figueres Ferrer disbanded the military forces of Costa Rica after his victory in the civil war in that year. Costa Rica does employ some police forces that help enforce law, patrol borders, and decrease drug-trafficking.
Sports
Costa Ricans are passionate about soccer, the same sport that Costa Ricans and many Latin American countries call it as Fútbol. Football is the country's number one spectator sport and also a popular participant sport among the locals. Powered by the tourist trade, several other sports such as golf have reached a high level of popularity.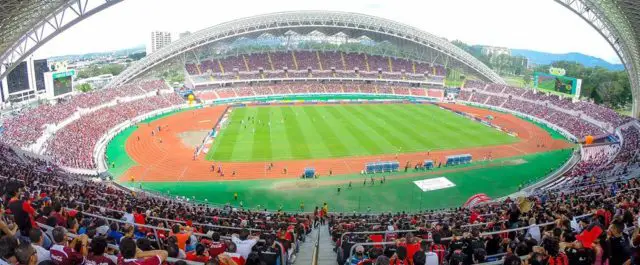 In fact, this country is a major destination for golfers from around the world, due to the stunning golf courses in the country, especially those located close to the beautiful beaches. Another activity that has become increasingly popular is running. So much so that some races are recognized and posted on the calendar of the Association of International Marathons and Distance Races, like the San Jose, Costa Rica International Marathon and half marathon. It is always celebrated on the first 2 weeks of December every year.