The morning of last Thursday began the process of registration of denomination of origin of Café de Tarrazú with the European Union and the World Intellectual Property Organization (WIPO), in a meeting that lasted approximately 2 hours at the Presidential House.
The start of this registration process is due to the commitment made last Saturday by the President of the Republic, Carlos Alvarado Quesada, to instruct the competent institutions to register the designation of origin of Café de Tarrazú before both bodies, with the purpose of defending and protect the coffee of the area that is unique in the world.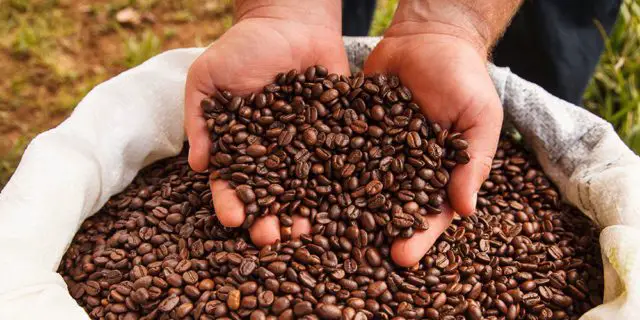 At the meeting were present the advisers of the Minister of Foreign Trade, Carolina Alvarez and Leonor Obando; the head of the Legal Department of Industrial Property of the National Registry of Costa Rica, Jonathan Lizano; the territorial liaison representative of the Presidency of the Republic with the Los Santos Area, Luis Diego Góngora, and the members of the Association of the Tarrazú Administrator of Origin Council, Roque Humberto Mata, and Mario Enrique Fallas.
Jonathan Lizano said that this Thursday the National Registry will send a response to a note sent by the Association of the Tarrazú Origin Management Council, which will include the requirements to register the denomination of origin with these international organizations.
"Your case is special; it is a denomination of origin, it is very important", he told them.
For his part, the president of the Association, Roque Mata, was surprised that in record time there has been a response to a process that has taken many years. "For a long time, we are organized looking for this goal that arises because many people wanted to use the name of Tarrazú without being from the area with serious damage to us and the consumer".
He stressed that this is a coffee with a long history, which has reached the English Crown and the Pope receives in different presentations, remembering that more than 80% of the coffee produced in the area of Los Santos is placed on the international market.
Finally, he indicated that this recognition guarantees the originality and quality of the product. "This is a dream that we have fought for years", said Roque Mata excitedly, after thanking the President of the Republic and the institutions involved for their support.